MLB
MLB Takes Control of Dodger Operations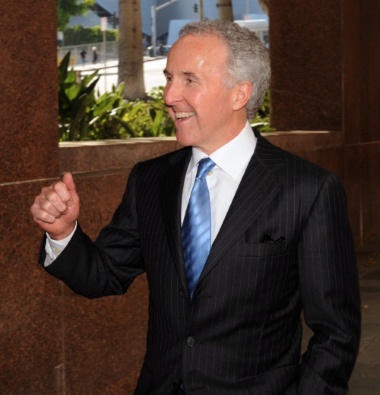 The Dodgers' financial woes have been the object of speculation for some time now.
Ever since the divorce of owners Frank and Jamie McCourt, team finances have been in a state of relative chaos. Frank recently received a personal loan from Fox in order to meet team payroll. Not a loan to the team, mind you. A personal loan. His players wouldn't have been paid without it.
Times are tough in Dodgertown, which is why Commissioner Bud Selig's statement Wednesday that league officials are taking control of Dodger operations should come as little surprise.
From the commissioner (via the L.A. Times):
"Pursuant to my authority as Commissioner, I informed Los Angeles Dodgers owner Frank McCourt today that I will appoint a representative to oversee all aspects of the business and the day-to-day operations of the Club. I have taken this action because of my deep concerns regarding the finances and operations of the Dodgers and to protect the best interests of the Club, its great fans and all of Major League Baseball. My office will continue its thorough investigation into the operations and finances of the Dodgers and related entities during the period of Mr. McCourt's ownership. I will announce the name of my representative in the next several days. The Dodgers have been one of the most prestigious franchises in all of sports, and we owe it to their legion of loyal fans to ensure that this club is being operated properly now and will be guided appropriately in the future."
A pro sports league taking control of one of its franchises isn't unprecendented -- the NBA recently took control of the New Orleans Hornets -- but it certainly is not a good sign for the Dodgers.
If the McCourts cannot handle the responsibility of running the Dodgers to the point of Minority Report-like oversight, it's only a matter of time before the team is up for sale.
We'll keep you posted as the league takes further action.
_____________________
Reach Patrick Crawley by email.