Los Angeles and Region
L.A. Today: Stadium, UC Admissions, And More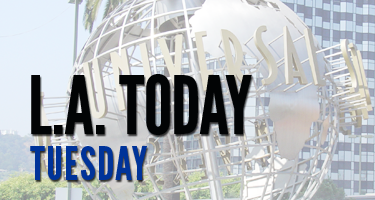 In the city council's first stadium committee meeting, city officials stressed they wanted to ensure the NFL, once again, doesn't break their hearts. The issue revolves around city debt, the
L.A Times
says, with officials wanting a team to stay a least until it is repaid, possibly 20 to 30 years.
Chalk it up to budget cuts. Admission rates for the UC system are down for California students and up for those students outside the state and for international students, the Associated Press reports. Out-of-state students pay about $23,000 more each year, the article says.
Sheriff Lee Baca is well-known for his partnership with the Muslim community after 9/11, and the L.A. Times has a nice feature inside the relationship and Baca's personality.
L.A. County's proposed budget is full of one-time solutions, comes in $1 billion less than last year and doesn't include furloughs or layoffs, the Daily News reports. But that could all change if the feds or state pull funds to the county, which given the political climates in Sacramento and Washington seems likely.
Reach reporter Andrew Khouri here.