Entertainment News
Kevin Federline Confirms Baby Allegations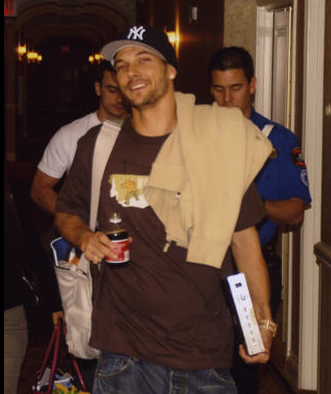 Kevin Federline, 28, confirmed speculations that his former professional volleyball player girlfriend, Victoria Prince, 28, is five months pregnant with their child. They will be expecting a baby girl this summer, a first child for Prince and a fifth for Federline.
Federline, who was once a former backup dancer and onetime rapper, already shares two sons Jayden, 4, and Preston, 5, with ex-wife Britney Spears, and a son Kaleb, 6, and daughter Kori, 8, with ex-girlfriend Shar Jackson.
According to a source from Us, Spears, 30, is "happy for him" and knows that "he's a good dad."
Federline also explained to Us that the baby will be named Jordan. The pair decided on the name so that the name worked with whatever the gender of the baby would be. It was only recently that they found out it was a girl.
To read more on Federline's latest news, check out Us Magazine Online.
Reach Alisa here.