Opinion
Giants-Dodgers Rivalry Takes A Step Too Far
To any Californian, the San Francisco Giants-Los Angeles Dodgers rivalry is hardly new. As a student at a California university filled with avid sports fans, I have found choosing between the Giants and the Dodgers can make or break any potential friendship.
This is especially true in Los Angeles. A huge baseball fan, I was fortunate enough to get two cheap tickets at the very last minute to attend baseball opening day at Dodger Stadium. As a Bay Area native and avid Giants fan, I expected to be heckled and perhaps get a few bad names spewed at me.
Never did I expect to go to the game and witness a terrifying assault.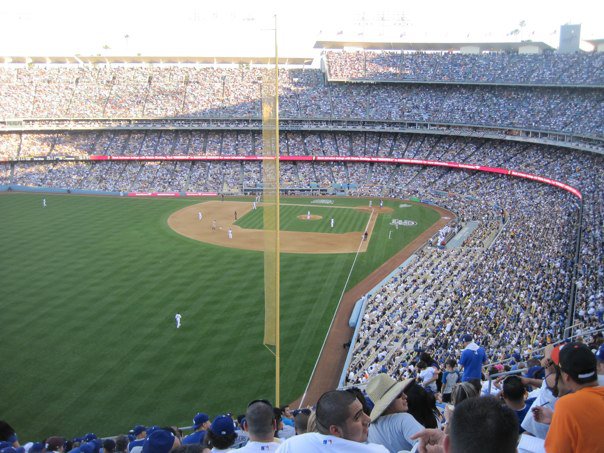 The dangers of being a Giants fan at a Dodgers game has always been talked about— even laughed about. But after the the season opener on Thursday, the risk Giants fans took to see their 2010 World Series champions took a turn for the worse when one fan ended up in critical condition after a serious beating. With such a devastating incident, the questions arises: how much heckling is too much? Where is the fine line between some good competitive fun and inappropriate assault?
This is not to say that all Dodgers fans are bad. Most know how to keep their heckling within appropriate boundaries and are not too harsh. But there is an immediate need for the team and the stadium to take precautionary measures to ensure the safety of fans from opposing teams.
After I heard about a stabbing and witnessing needlessly aggressive fans, I've come to the conclusion that the Giants-Dodgers rivalry speaks for many sports that are promoting violence. It's upsetting to see that sports fans could go this far, and seems as if it's more important to be an intimidating fan rather than a good sport and spectator.No matter if it's my Bay Area's Giants or LA's Dodgers winning the game, any fan should be put their energy into cheering on their players rather than assaulting their rivals. After all, there's no crying in baseball.
Reach Natalie Tkalcevic here.