Los Angeles and Region
L.A. Department Of Water And Power Oversight On Tap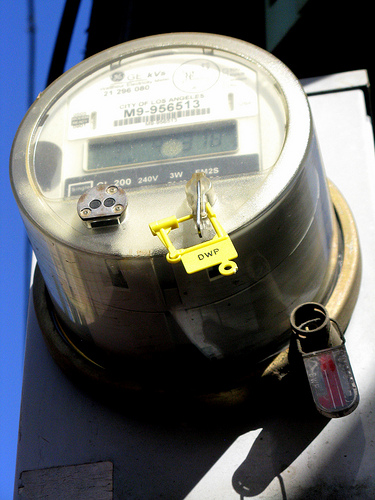 Community leaders are calling for the City of L.A. to quickly install a ratepayer advocate for water and power customers.
During the March 8 elections for the City of Los Angeles more than 75 percent of voters said "yes" on Measure I, creating an Office of Public Accountability to oversee the Los Angeles Department of Water and Power.
The office would be headed by an executive director, a ratepayer advocate, who would look out for consumers and would be chosen by a nine-member citizen's commission.
The mayor, city council and Neighborhood Councils would each appoint three members of the citizen's commission.
Creating the office is likely being delayed, said Jack Humphreville of CityWatch L.A. and president of the DWP Advocacy Committee and Ratepayer Advocate for the Greater Wilshire Neighborhood Council.
Measure I cannot begin to be implemented until after the city clerk certifies the election results, said a representative from the office of Los Angeles City Councilman Eric Garcetti, a supporter of Measure I.
Only after that time would the council pass an ordinance establishing the citizen's commission.
"I have been asking for the enabling ordinances since Measure I was approved," said Chuck Ray, the Vice-Chair of the Neighborhood Councils/Los Angeles Department of Water and Power Oversight Committee. "However, the city clerk published a report on March 29 certifying the election and that report is on the agenda of the Council for Wednesday so we'll see if there is any action now."
"We want to do it as fast as possible to do it right," said Garcetti's representative.
"The Charter Amendment States that the Office of Public Accountability shall begin operation on July 1," said Ray. "I have engaged some professors at the UCLA Luskin School of Public Affairs to consider the issues. They have found three graduate students to work with me to construct a 'white paper.' If this issue gets stuck in the mud, as is typical with our council, the Luskin School will prepare a formal report and help to advocate for an open, independent Office of Public Accountability."
So technically the city still has time to get everything in place for the new ratepayer advocate to take his or her position, and there is certainly an argument to be made for doing things right, but many voters would likely prefer to see their advocate in place sooner rather than later.
Voters also approved Measure J, requiring LADWP to propose its annual budget earlier in the year.
Mayor Antonio Villaraigosa earlier vetoed another ballot measure that would have given the City Council the authority to fire the general manager and commissioners at the DWP with a two-thirds vote, according to MyFoxLA.
The general manager and commissioners are currently appointed by the mayor.
"I believe that this was a significant defeat for the ratepayers," said Ray of the mayor's decision.
Follow the author on Twitter.
Or e-mail the author.