Science
Richard Branson's Latest Bid To Commercialize The Universe: Virgin Oceanic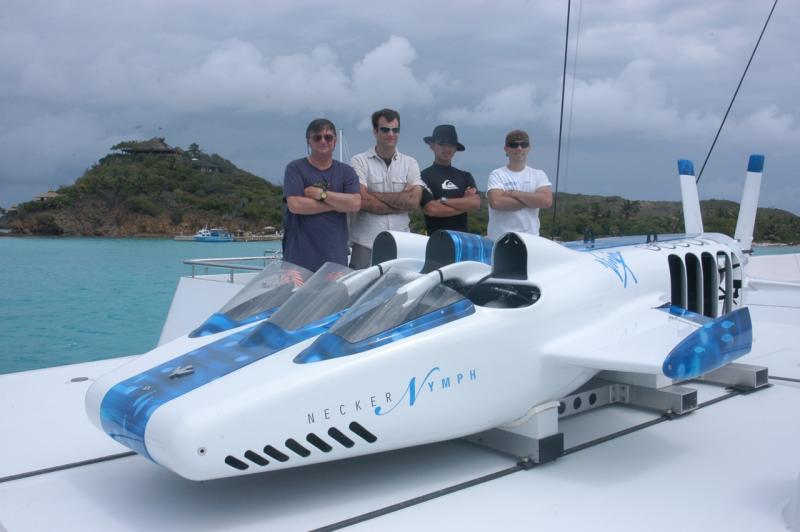 The 212th richest person in the world and the number 1 coolest.
Virgin Records mastermind Richard Branson has recently taken the plunge into his newest business venture of personal submarines.
The Virgin Oceanic Company aims to take people where no others have gone before. First revealed early last year, Virgin Oceanic announced Wednesday that the subs will eventually be available for commercial use.
In addition to the open cockpit Necker Nymph which can only be used in shallow waters, Virgin Oceanic is developing a closed cockpit submarine for deeper dives.
The space ship- looking personal sub will be making its first ambitious dive to the deepest place on the planet sometime within the next two years. Assuming all goes well, Branson will hop in the cockpit for dive two.
As if commercializing space flight wasn't enough, Branson is devoting the rest of his life to breaking many more records than Rob Dyrdek could ever break in his MTV career. By no means has Branson's life been a boring one.
A millionaire by the age of twenty, Branson has pursued business ventures in high-tech railways, commercial jetliners, alternative fuel sources, telecommunications, comics/animation, and a health bank for stem cell storage. During this time, he made himself a few billion dollars (now four), bought an island, capsized a boat in the middle of the Atlantic Ocean and set a few world records for crossing the Pacific and circumnavigating the globe in a balloon.
The Virgin Oceanic program plans on conducting some scientific discovery along the way, yet no plans have been officially announced.
What's next, Branson? A trip to Mars?
Contact reporter Jeff Garoon here.