California
California's Economy Not Thwarted By Poor Business Climate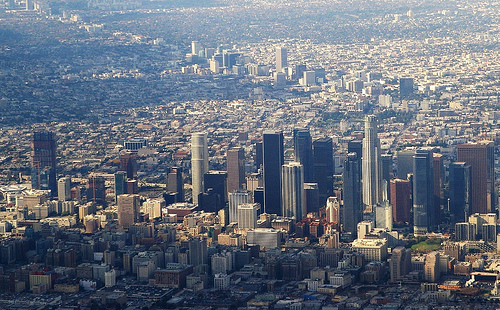 A new study released on Wednesday explains that California's economy continues to grow despite poor business climate rankings due to natural advantages like weather and resources.
The report entitled "Business Climate Rankings and the California Economy" was released by the Public Policy Institute of California (PPIC), offering an answer as to why the state's economy continues to grow at about the same rate as the national average.
California averages a 1.1 percent annual growth per year, compared to the United States' average of 1.2 percent, according to the report.
Yet while its growth is on par with the nation, the state ranks poorly on many business climate indexes, especially regarding taxes and costs.
Associate director of research at PPIC Jed Kolko, along with UC-Irvine professor David Neumark and PPIC Sacramento Center research associate Marisol Cuellar Mejia authored the report after conducting a cross-state analysis.
The study examined relationships between various business climate rankings, or indexes, published by several organizations based on state policies and factors affecting economic growth.
The authors found that factors such as weather, geography, industry composition, and population density had the strongest relationship with economic growth.
These issues, however, concern the economy on a long-term basis rather than short-term, like policy choices.
Two primary factors regarding policy found to be most closely linked to growth are "a smaller share of government spending on welfare and transfer payments and a more uniform and simple corporate income tax structure."
While Kolko, Neumark, and Mejia offered no definitive conclusions, they argued that these relationships appear plausible given welfare could act as a disincentive to work and factors hurting the income tax index stifle growth.
The PPIC study said its objective was to provide insights for policymakers when discussing policy changes to stimulate economic growth.
Kolko said that the findings still imply that a healthier business climate would be beneficial in promoting greater economic growth in California. Yet, adverse effects of the taxes and costs are currently offset by the state's advantages in other areas.
The study recommends the state examine welfare and transfer policies and better align the state tax code with the federal corporate tax.
Reach reporter Jenny Chen here.
Sign up for our weekly email newsletter.