Sports Podcasts
The Bart and Bombi Show: Recapping NBA Playoffs Round 1 Edition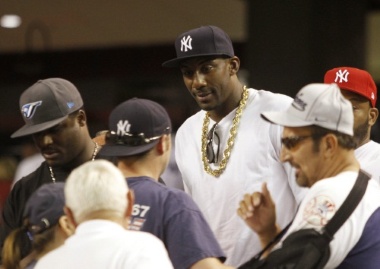 With all due respect to USC spring football (click here and here if you're in need of some 'SC football news), the NBA playoffs are heating up and the guys are all over it.
Joe and Bombi amend some of their picks (no Lake Show sweep for them) and recap the surprises cropping up in this amazing first round.
The guys open with Lake Show talk, pondering Pau Gasol's past, present and future, then talk about the importance of having Steve Blake back.
The guys stay consistent with a regular season theme and end the show by breaking down the woeful Knicks and what they can do (if anything) to get back into their series.
To listen to The Bart and Bombi Show, click below.
Reach staff writer Ryan Nunez by email.
You may need: Adobe Flash Player.