International
Arab States Withdraw Support Of Yemen's Saleh As U.S. Military Assistance Vanishes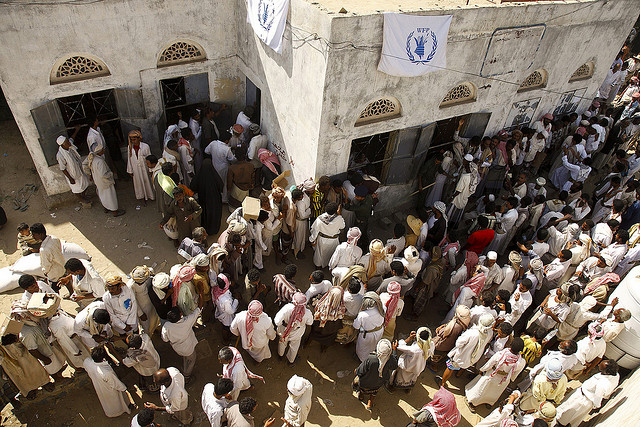 A coalition of Gulf states has rescinded its support of Yemen's embattled President Ali Abdullah Saleh over the weekend, with member states calling for the establishment of an opposition-led unity government.
The Gulf Cooperation Council (GCC) -- whose members consist of the United Arab Emirates, Bahrain, Saudi Arabia, Oman, Qatar, and Kuwait -- called for Saleh to transfer power to his vice president, Abduraboo Mansur Hadi, in order to ensure preserve "unity, safety, and stability" in the country.
The move comes after the latest U.S. military budget to come from the Pentagon includes no funding for Yemen, a stark contrast to past financial support for counterterrorism training in the country, host to an active Al Qaeda in the Arabian Peninsula outfit. The United States had initially proposed more than $200 million in military assistance to the country.
The GCC has offered to negotiate a transition of power in Yemen, but President Saleh has heretofore been reluctant to agree to such a move.
Yemen has seen massive opposition protests over the past month, with hundreds of thousands of protesters calling for the ouster of Saleh, who has been in power for 32 years. As the poorest state in the Gulf, protesters have been calling for better economic prospects, better governance, and respect for human rights.
--
Reach Executive Producer Mary Slosson here. Follow her on Twitter @maryslosson.