National
Airbus A380 Clips Another Plane At JFK Airport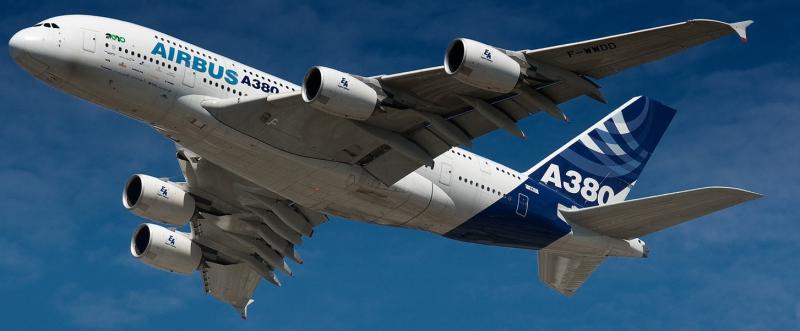 The wing of an Airbus A380 super jumbo jet, the largest in the world, clipped the tail of a smaller plane while taxiing to a runway at New York City's John F. Kennedy International Airport on Monday night.
According to a spokesman from the Federal Aviation Administration, the incident happened at 8:09 p.m. Eastern time, and no injuries were reported.
Air France Flight 7, the A380, was headed to Paris when it made contact with Comair Flight 6293, operating as a Delta Connection flight that had recently landed from Boston and on its way to a gate. An FAA spokesperson said the amount of damage was unknown.
A CNN employee, Jim Bittermann, on the Air France flight reported via CNN:
Looking out the window, Bittermann could see that the last foot or so of the Airbus 380's left wing had been damaged. The other plane also suffered some damage.

"You could see the part of the 380's wing hanging down from the horizontal stabilizer of the Delta jet," he said, having seen the damage firsthand from a seat on the larger plane's left side.
Passengers on the Delta Connection flight were brought to a gate and deplaned, while the Air France flight was forced to turn around and deposit all passengers back at Kennedy airport.
This marks the second safety scare for Airbus' superplane in recent months. Last November, a Rolls-Royce engine on a Qantas A380 bound from Singapore to Sydney exploded shortly after takeoff, forcing the plane to make an emergency landing back at Singapore's Changi Airport. The incident temporarily grounded A380s in Asia and Europe.