USC Sports
USC Coach Kevin O'Neill Suspended for Pac-10 Tournament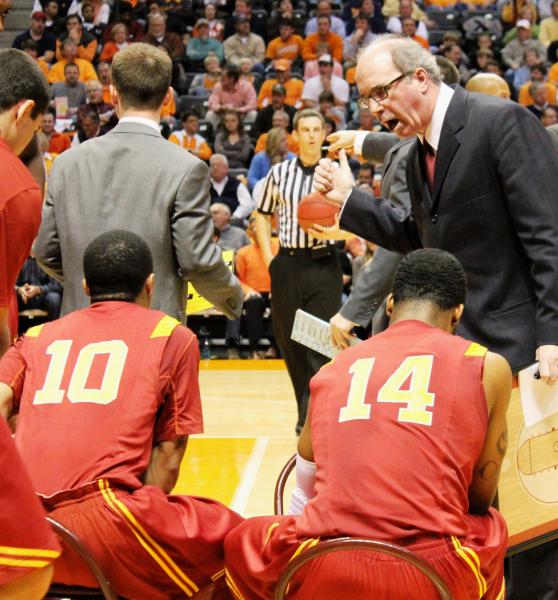 USC men's basketball head coach Kevin O'Neill has been suspended by the university for the remainder of the Pac-10 Tournament.
Athletic director Pat Haden released a statement that O'Neill will be suspended and that assistant coach Bob Cantu will take over head coaching duties in his absence.
"We have met with various parties who have knowledge of the incident," Haden said in the statement. "Based on the information we have gathered, I am immediately suspending Coach O'Neill for the balance of the Pac-10 conference tournament. We also have set forth additional discipline that will remain private."
The Arizona basketball website Point Guard U reported that O'Neill was involved in an altercation at the downtown Los Angeles J.W. Marriott hotel early Friday morning after USC defeated Cal 70-56 in the Pac-10 Tournament quarterfinals.
According to the site, O'Neill ran into Arizona booster Paul Weitman, who the site says O'Neill believes is responsible for his being fired from Arizona. O'Neill's wife, Roberta, reportedly started the altercation when she slapped Weitman and scratched his face with one of her rings, said Ace Thakore on ESPN 710 Friday morning. Thakore runs Point Guard U.
"KO then got involved and when hotel security intervened the things got even uglier," Thakore wrote. "Chaos and confusion ensued. The craziness of what occurred led to a scuffle between O'Neill and Arizona fans."
O'Neill told Yahoo! Sports Friday morning that their was no physical contact and that he and his wife left the hotel and took a cab home. He also said he was not intoxicated.
"My wife and I walked away on our own, we got into a cab and went home," O'Neill said. "It shouldn't have happened, and I'm sorry that it did."
Thakore disagreed, saying that his sources told him O'Neill was visibly intoxicated. He wrote that O'Neill and his wife were "drunkenly escorted away from their hotel."
In a statement released by the university, O'Neill said he was sorry for his actions.
"I understand my behavior as the leader of our team was unacceptable. I used poor judgment and put myself, my team and USC in a bad light," O'Neill said. "I regret that I have let them down.
"I respect and accept the disciplinary actions imposed on me by USC," he said. "It is something that I will have to live with. I look forward to learning from this, moving forward and coaching the Trojans well into the future."
UPDATE: Pac-10 commissioner Larry Scott said the conference is in "complete agreement with Athletics Director Pat Haden."
"It's out highest obligation and responsibility to set a good example for our student-athletes as we prepare them for productive lives beyond college athletics," Scott said in a statement released by the conference. "We commend USC for its actions."
________
To reach Shotgun Spratling, click here, or follow him on Twitter @BlueWorkhorse.
Sign up for Neon Tommy's weekly e-mail newsletter.