National
Spiders Prompt Recall Of Mazdas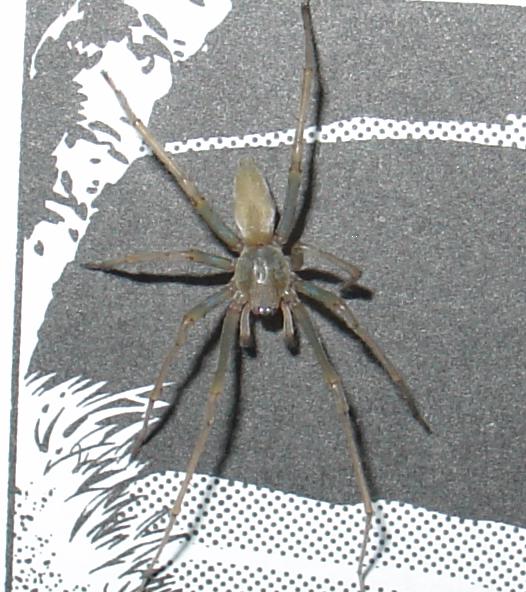 Some Mazda6 owners got a little more than they paid for.
Yellow sac spiders.
The mildly venemous arachnids had crawled into tiny hoses linked to fuel tank systems potentially causing fuel leaks and fires.
Mazda Motor Corp. recalled 65,000 2009 and 2010 Mazda6 cars this week after the spiders were found in 20 cases.
Though the car company doesn't know exactly where the spiders came from, a few theories have emerged.
The Christian Science Monitor reports:
According to Mazda, the yellow sac spiders, less than half an inch long, got in after the cars were assembled. That's because some of their webs were found recently in 2009 models. Since the vent pipe sucks air out of the fuel tank and then pushes it back in, there's no way that a yellow sac could last in there last two years, says Jeremy Barnes, a spokesperson for Mazda.
While its unlikely their webs could last that long either, the company is recalling 65,000 Mazda6s because vent pipes clogged with webs don't release enough air back into the fuel tank, and may cause it to crack, Mr. Barnes says.
But some entomologists argue that the spiders couldn't have crawled in after assembly, saying the arachnids either got in the tubes at an auto parts supplier or Mazda's Flat Rock, Mich., assembly plant.
"This is probably going on at some warehouse. The inside of a tube is the perfect place to spend the day waiting for night to go hunting," said John Trumble, a UC Riverside entomologist.
Because the infestations are so car-specific, it's unlikely the spiders crawled in while the cars were in owners' garages, according to the Christian Science Monitor. The infestation would be much wider spread if that were the case.