International
U.S. Ready To Assist Japan Quake, Tsunami Victims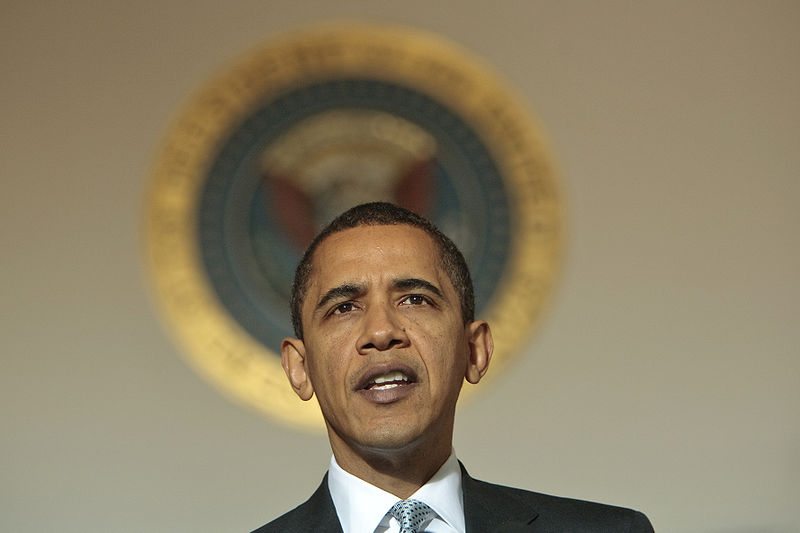 President Obama pledged U.S. assistance to help victims of Friday's deadly earthquake and tsunami in Japan, telling reporters at a White House news conference that he was
"heartbroken"
by the images of devastation.
"Our hearts go out to our friends in Japan and across the region, and we're going to stand with them as they recover and rebuild from this tragedy," Obama said.
The president offered his condolences and said he was confident that Japan would rebound from the disaster, which he called potentially "catastrophic."
Hundreds of people have been killed or are missing following Friday's magnitude 8.9 earthquake, the largest-ever recorded in Japan, and the fifth largest in the world since 1900.
"When you see what's happening in Japan, you are reminded that for all our differences in culture or language or religion, that ultimately humanity is one," Obama said.
The U.S. already has one aircraft carrier in Japan, and another is on its way to help with the country's recovery efforts.
Obama also offered Japan technical aid to help with a nuclear power plant that was damaged in the quake, leading to the evacuation of tens of thousands of residents.
ABC News reported: "Obama spoke with Japanese Prime Minister Naoto Kan earlier Friday, and said the Japanese leader told him there were no radiation leaks from Japan's nuclear power plants. The Japanese government ordered thousands of residents near a plant in the city of Onahama to move back at least two miles from the plant. The reactor was not leaking radiation but its core remained hot even after a shutdown."
Secretary of State Hillary Clinton said the U.S. Air Force transported some "really important coolant" to the nuclear plant.
The president has also directed the Federal Emergency Management Ready to mobilize in case a tsunami hits the U.S. Tsunami waves have already hit in Hawaii and on the West Coast.
"Here in the United States there hasn't been any major damage so far, but we're taking this very seriously," Obama said.
Reports emerged after the president's press conference indicating that Crescent City, Santa Cruz and other coastal areas in Northern California have sustained significant damages.
The Los Angeles Times reported: "Local residents reported that about three dozen boats were "crushed" in the harbor and that surging waters significantly damaged or destroyed most of the docks. Ocean water surging up Elk Creek north of the harbor reportedly lapped up to front doors of the community's cultural center."
CNN reported that three Red Cross shelters were have been set up to help the displaced. A spokesman for Del Norte County's emergency operations center said he could not estimate how many of the city's 5,000 residents have been evacuated. According to the spokesman, there have been no reports of injuries.