Sports
No. 6 Seed Cincinnati Defeats No. 11 Missouri 78-63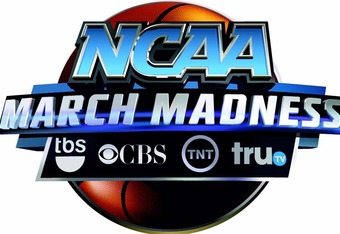 Recap:
It was as if former Cincinnati Bearcats coach Bob Huggins was on the sidelines Thursday night as sixth-seeded Cincinnati (26-8) embarrassed 11th-seeded Missouri (23-11) 78-63 with toughness and defense.
In this second round matchup in the NCAA Tournament, the Missouri Tigers' "40-Minutes of Hell" barely lasted 20, as the Bearcats held Missouri to just 29 percent shooting in the first half. Cincinnati led 39-28 at the break.
Missouri's pressure defense – rooted in the 1-2-2 full court press and 2-3 matchup zone – was only able to force 11 turnovers. The Tigers' woes weren't limited to the defensive end as Cincinnati's own zone defense stymied any sort of offensive attack Missouri coach Mike Anderson and company had planned.
Bearcats forward Yancy Gates led all scorers with 18 points and picked up 11 rebounds. Teammate Sean Kilpatrick added 10 points off the bench. Cincinnati shot an astounding 53.7 percent from the field compared to Missouri's 38.1 percent.
Missouri's regular season leading scorer, guard Marcus Denmon, was held to just 10 points on 3-of-11 shooting as the Tigers were held to just 63 points – 18 points below their season average.
Player of the Game:
Yancy Gates (F, Cincinnati)
When Tigers' freshman guard Phil Pressey began to rally his troops in the second half, Gates took over, extending the lead to 12 with just five minutes remaining.
Gates finished with 18 points and 11 rebounds, going 7-of-8 from the field and 2-for-2 from behind the arc.
Memorable Moments:
The shooting performance put on by the Bearcats in the second half was staggering. Though they had shot just 43 percent from the field during the season, Gates, Kilpatrick and company shot a balmy 62 percent from the field in the second half, ending the night a shade under 54 percent.
What This Means:
The Bearcats will play old Big East foe Kemba Walker and the UConn Huskies (27-9) Saturday night at the Verizon Center.
The Bearcats were defeated at home by the Huskies 67-59 on Feb. 17.
-- Follow along with all of Neon Tommy's NCAA Tournament Coverage.
_________________
To reach Eric Watkins, click here. Follow him on Twitter @ericswatkins.