Sports
Marquette Knocks Out Syracuse in 66-62 Thriller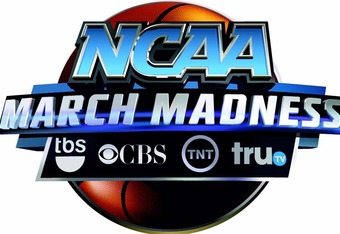 In another Big East battle, the 11th-seeded Marquette Golden Eagles (22-14) defeated No. 3 Syracuse (27-8) in a 66-62 thriller.
As is the case with most Big East matchups, this was a back and forth game that went down to the wire. Despite shooting an impressive 55.3 percent from the field, the Orange lost in the most important categories: free throws (19-23 vs. 5-7), rebounding (28 vs. 24) and turnovers (14 vs. 18).
Marquette was able to contain Syracuse's Scoop Jardine and Rick Jackson, holding the duo to half their combined season average in points (13 total points – they average 26).
On the other hand, Jimmy Butler, Darius Johnson-Odom and Jae Crowder combined for 43 points, carrying the Golden Eagles for most of the night. All in all, Marquette made the big plays down the stretch, sending Syracuse home early once again.
Player of the Game:
Darius Johnson-Odom (Marquette)
Despite scoring just five second-half points, Johnson-Odom carried the Golden Eagles for most of the night by posting an impressive stat line: 17 points, four assists, three steals and three 3-pointers. He scored 10 of Marquette's last 18 points in the first half, capping a 24-12 run that kept his team's Tourney hopes alive.
Furthermore, Johnson-Odom had the game-winning basket -- a 3-pointer with 27 seconds left that put the Orange away for good.
Pivotal Moment:
With 52 seconds remaining in the game and the score tied at 59, Syracuse's Dion Waiters inbounded the ball at half-court to Jardine, who was standing next to the half-court line. Jardine caught the ball off-balance and tiptoed on the half line, resulting in a backcourt violation. Afterward, Marquette ran down the clock and Johnson-Odom hit the game-winning 3-pointer.
What This Means:
Marquette will take on the No. 2 seeded North Carolina Tar Heels Friday in Newark, NJ. The game marks the first time Marquette has made the Sweet 16 since Dwyane Wade led them to the Final Four in 2003.
North Carolina, on the other hand, has made the Sweet 16 four of the past five seasons. It'll be another David vs. Goliath matchup. We'll see just how big the Golden Eagles' glass slipper is.
_________________
To reach Jovan Buha by email, click here. Follow him on Twitter, @JovanBuha.