Entertainment News
The Life And Career Of Elizabeth Taylor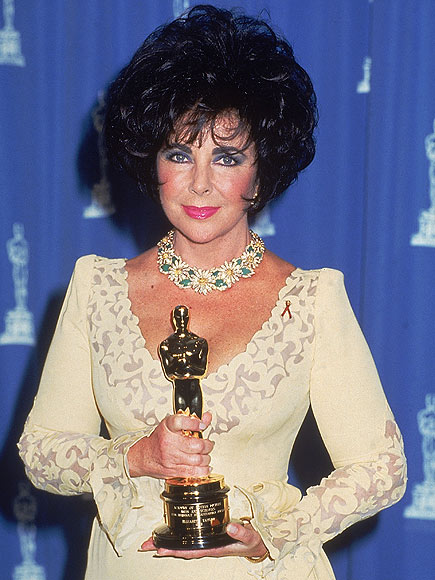 The world just became a lot less glamorous. Hollywood icon Elizabeth Taylor, known for her striking beauty, multiple marriages and leading roles in films like "Cleopatra" and "Cat on a Hot Tin Roof," passed away Wednesday from congestive heart failure. She was 79.
Surrounded by her children, the three-time Oscar Award-winning actress with the unmistakable violet-eyes, died at Cedars-Sinai Medical Center. She had publicly battled with heart complications since 2004.
"Her legacy will never fade, her spirit will always be with us…" said Taylor's son Michael Wilding in a statement issued following his mother's passing.
Taylor was thrust into films at the age of 10, married and divorced by the age of 18, the first actress to be paid $1 million ("Cleopatra"), and a widow at age 26. Her life was a rollercoaster of fame, fortune, love and loss.
Aside from leading roles, Taylor's personal life was filled with multiple leading men. The actress was married eight times, two of which were to her "Cleopatra" co-star Richard Burton.
"There's only one man she really truly loved," friend Larry King told KTLA News, "most people think you're going to say Richard Burton, but it was Michael Todd." A well-known Hollywood producer, Todd was 20 years older than Taylor and died in a plane crash in 1958.
Taylor maintained close friendships with icons like King and Michael Jackson. But she is also known for being a dear friend to the AIDS community. Before AIDS had become a popular cause, Taylor's charity and activism earned her a special humanitarian Oscar in 1993.
Despite her roles in over 50 films, many younger generations may remember Taylor for her White Diamonds perfume commercials, which still run today. She was one of the first actresses to break into the perfume business, a venture that is now common place among leading actresses.
Through extreme fame, tumultuous relationships and devastating losses, Elizabeth Taylor's life reads like an Oscar-winning script in its own right. Taylor was possibly the current generation's last real glimpse into the beauty and glamour that was old Hollywood.
Reach Janine Rayford here