Los Angeles and Region
L.A. Today: Rodney, Marijuana, and More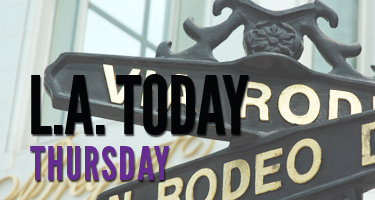 Twenty years ago, four white Los Angeles police officers beat a defenseless Rodney King, setting off riots when the officers were acquitted by a predominately white jury. The Daily News takes a look at the beating's impact on the police department and the city as a whole.
Robert F. Kennedy's assassin, Sirhan Sirhan, was denied parole yesterday by a California parole board, the Los Angeles Times reported. Sirhan's attorney suggested a second gunman was involved in the killing, the Times says. The location of the killing, the former Ambassador Hotel on Wilshire Boulevard, is now home to the Robert F. Kennedy Community Schools, a massive LAUSD campus.
The Los Angeles City Council approved a 10 percent reduction in the city's cell phone costs, the Daily News reported. Controller Wendy Greuel has proposed going further, but some council members are weary, the paper said.
In the latest attempt to reduce the number of medical marijuana shops in the city, 228 dispensaries applied to take part in a lottery to dwindle that number to 100, the L.A Times says.
Reach staff reporter Andrew Khouri here.