Sports
Kentucky Escapes With Narrow Win Over Princeton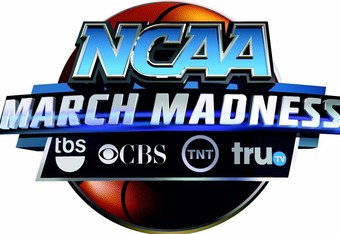 Follow along with all of Neon Tommy's NCAA Tournament Coverage.
Kentucky Wildcats point guard Brandon Knight chose a perfect time to make his only shot of the game.
His layup with two seconds remaining lifted Kentucky to a 59-57 win Thursday over 13th-seeded Princeton in the second round of the NCAA Tournament.
Princeton guard Dan Mavraides tied the game with a fadeaway jumper with 38 seconds remaining. Mavraides led Princeton with 14 points.
The Wildcats (SEC champions after defeating second-seeded Florida last weekend) erased a six-point deficit with an 8-0 run in the second half. Darius Miller led all scorers with 17 points and Wildcat center Josh Harrellson added 15 points and 10 rebounds.
Ivy League champion Princeton (25-7) trailed early, but rallied back on the shoulders of Douglas Davis; the junior guard who catapulted the Tigers into the tournament with a game-winning shot against Harvard in the Ivy League championship.
The teams traded baskets going into halftime with the Wildcats leading 34-33.
Player of the Game:
Darius Miller (G, Kentucky)
After a successful junior campaign in which Miller was relied upon for his shooting ability and leadership, he didn't disappoint in the second round of the NCAA Tournament.
Miller, who averaged 11.3 points per game during the season, finished with a game-high 17 points on 6-of-11 shooting, adding 4 rebounds and 3 assists.
Memorable Moments:
Wildcats point guard Brandon Knight provided the play of the game with his game-winning layup with just two seconds remaining.
Knight, held scoreless for more than 39 minutes Thursday afternoon, drove right and banked a layup high of the glass giving the Wildcats a 59-57 win.
What This Means:
The Wildcats (26-8) will play fifth-seeded West Virginia in a third round matchup Saturday. West Virginia, coming off an Elite Eight appearance in the 2010 NCAA Tournament, defeated the Clemson Tigers (22-12) Thursday afternoon 84-76.
___________
To reach Eric Watkins, click here.