International
Japan Shares Begin To Rebound, US Stocks Still Wavering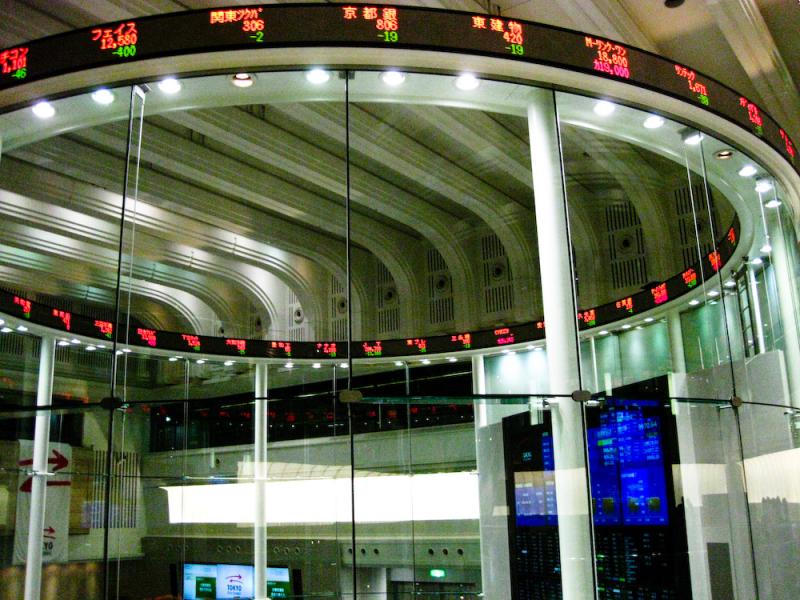 The Japanese stock market index rose Wednesday morning after steady drops on Monday and Tuesday in reaction to last Friday's 8.9/9.0-magnitude earthquake and the following nuclear crisis at the country's Fukushima Daiichi plant.
The Nikkei 250 rose 4.4% in the first hours of trading, while the Topix index rose 5.1% in an attempt to recover from a 16% drop at the beginning of the week.
The Wall Street Journal reported:
News late Tuesday that radiation levels at Japan's Fukushima nuclear power plant had dropped significantly helped to calm investors' frayed nerves.
Still, early reports of a new fire breaking out at Tokyo Electric Power's No. 4 reactor at its Daiichi nuclear power plant in Fukushima underscored the continuing crisis caused by last week's earthquake.
The Tokyo Electric Power Company was reported untraded Wednesday morning as another fire burned in one of the reactor buildings in Fukushima. The company, whose stock has dropped nearly 50% from its close on Friday, runs the facility in northeastern Japan.
Some financial organizations said the short-term impact on the Japanese economy may be much worse than the long-term effects.
The Japan Times reported:
IHS has worries about the short-term impact of the earthquake: "In the case of Japan's ... recent calamity, given the damage to the electricity power generation capacity, the impact on economic growth could be greater (than previous disasters)."
However, it sees positive signs for the future: 
"For years, Japan was famous for having high savings rates and large holdings of private wealth—much of this actually held in cash—which will now prove beneficial during rebuilding. But at this point, the greatest concern is the government's response."
The organization also notes that "despite concerns about Japan's already high debt levels, financial markets are likely to take a benign view of the Japanese government's reconstruction spending."
U.S. stocks also recovered Tuesday, amid economic unrest in Japan. The Dow Jones closed down 1.2%, half of what it had tumbled at the opening bell. The NASDAQ index also fell 1.2% after heavy losses earlier in the day.
From USA Today:
The global financial turmoil sparked by Japan's earthquake, tsunami and nuclear crisis — which has wiped out about $300 billion in U.S. stock values alone this week — is particularly troubling for the United States and several other countries, where an economic recovery has been showing signs of derailing because political unrest in Libya and the Middle East has led to a sharp run-up in crude oil prices.
Already, the turmoil in Japan is affecting U.S. companies, investors and consumers, threatening disruptions in the flow of products and parts used to manufacture everything from Apple iPads to Sony televisions.