Los Angeles and Region
Voters Opine On L.A.'s Tightly Contested District 14 Race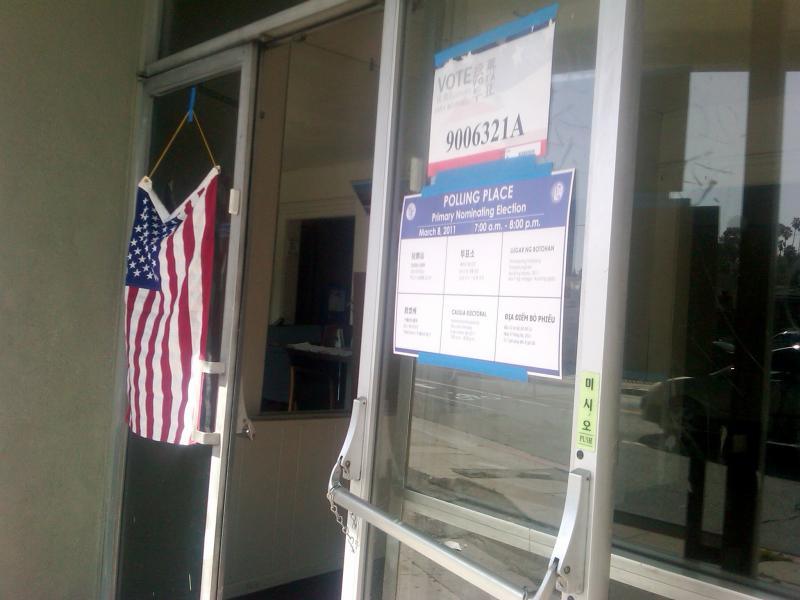 In one of the tightest races for a Los Angeles City Council seat, District 14 incumbent Jose Huizar and challenger Rudy Martinez engaged in public battles that became nasty from the early outset.

Last month, Martinez claimed the FBI asked him about Huizar and payment issues regarding repairs to a house owned by Huziar in El Sereno. Shortly thereafter, Huizar's camp reportedly tipped off the Los Angeles Times about a 2005 LAPD investigation where Martinez allegedly carried a police badge of an officer killed in the line of duty.

In its endorsement piece, the Los Angeles Times called Martinez "energetic and engaging, and thoroughly immersed in the civic life of the district." In contrast, the Times said Huizar was a local political veteran, but that many constituents complained he was out of touch.

With a low voter turnout expected, political mudslinging can even more greatly influence each decisive vote.

"One of the guys has done a lot of good things in the community, so I figured I'd vote for him," said Dean Sao, who declined to reveal whom he voted for.

Other voters felt much more passionate about the race and their respective candidate.

"There's a lot of issues in the area," said Andy, a police officer who declined to give his last name because of his ties to the LAPD. "I voted for Rudy Martinez because I like what he has to offer. He's a small business owner and I just bought a house a year ago."

Martinez is a local restaurateur who started Mia Sushi in Eagle Rock and owns a handful more. He also recently hosted the Los Angeles edition of Flip This House, a reality show on A&E.

On the other hand, Huizar has been the 14th District Councilmember since 2005, when he was elected in the seat vacated by current Mayor Antonio Villaraigosa. Previously, he served on the L.A. Unified School District's Board of Education as both a member and president.

"I'm not a big fan of Mayor Villaraigosa and Huizar is exactly like him," said Andy. "They're looking to cut back on things that affect my career and my co-workers. My main concerns are public safety and retirement."

Despite the low voter turnout expected, ballot workers at Pyong Kang Presbyterian Church in Highland Park called the traffic "moderate" around 2 p.m.

Of course, many more potential voters had other plans besides going to polls Tuesday.

"I didn't vote because I've been too busy with school and other activities," said Diego Ramirez, of East L.A. "I hadn't been following the race closely enough, so I was uninformed."

A very early exit poll Tuesday afternoon had Huizar at an advantage at 57 percent to 43 percent for Martinez.

Contact Susan here. Follow her on Twitter: @susanfromtx.