Los Angeles and Region
Could Farmers Field Reshape L.A.'s Thinking About Public Transit?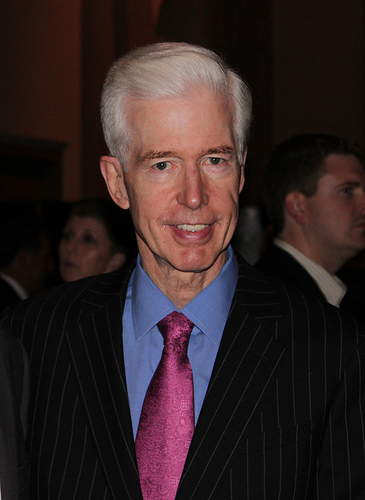 Former California Gov. Gray Davis was late to Tuesday morning's Blue Ribbon Commission meeting because, as co-chair Austin Beutner joked, he might "be stuck in traffic."
It seemed an appropriate beginning to a meeting focused on how a $1-billion-plus football stadium in downtown Los Angeles might increase traffic congestion.
Such is the concern of many people in Los Angeles as AEG continues to move forward with its plan to build a football stadium at the Los Angeles Convention Center, with hopes of luring an NFL team back to LA.
Tuesday morning marked another in a series of meetings held by the mayor-appointed Blue Ribbon Commission, charged with analyzing the downtown events center proposal. Davis is a member of the commission.
AEG made its best pitch that traffic would not be a problem.
"We have a model at Staples Center and L.A. Live that proves we can provide for large events," said AEG Executive Vice President Ted Tanner. "… On one Sunday last November, we had back-to-back sold-out Lakers games, a 7,000-person capacity awards show at Nokia, and it was the busiest day of the auto show; 160,000 people came in that day, and there were no major issues."
There is plenty of parking within a 15-minute walk, he said.
However, AEG expects a fight. Attorney Bill Delvac, who represents AEG, said in a letter to Planning Director Michael LoGrande that developers expect traffic and parking to be the most contentious issues, according to the Daily Breeze.
When Davis did show up, he pressed AEG officials for more information, in particular, on whether bus routes and circulation would be increased on Sundays, as it is done in other cities that have NFL teams.
Officials could not provide concrete numbers, but responded that it was too early in the process, and that they were open to the idea as they shape their Environmental Impact Report (EIR). That document will be submitted to the state before the end of the year, confirmed AEG officials.
Officials also proposed a number of ways to ease traffic, including encouraging the public to use the transit lines.
"Studies have shown that all it takes is one opportunity for people to use transit and they adopt that behavior," said Hilary Norton, executive director for Fixing Angelenos Stuck in Traffic (FAST).
NFL games would be that one opportunity, she added, creating "a new traffic pattern." Norton cited Seattle's Qwest Field as an NFL stadium without a lot of surrounding parking.
"They look to incentives for people to take transit," she said.
AEG officials remarked that they would explore a partnership with the Metropolitan Transportation Authority, and possible game ticket/transit fare deals.
The lack of surrounding parking would cut down on tailgating, Norton said, which, as a result, would reduce pollution and could be a "boon" to local bars and restaurants.
Also at issue was the environmental impact.
Davis pressed officials to back up AEG President Tim Leiweke's prior statement that he wanted the process to be "green as possible."
"How would that find its way into the EIR process?" Davis asked.
Tanner noted AEG's prior commitment to green-energy, highlighting water-less urinals at the Staples Center and solar panels atop the roof both at Staples Center and the Nokia Theater, creating "enough clean energy equal to 170 acres of planting trees," he said.
"Making it fun, making it green, making it attractive to contributing to the green income of Los Angeles is something the city can get into," Davis said.
In the future, AEG will hold a number of public meetings for members of the community to address their concerns, officials said.
To reach Dan Watson, click here. Follow him on Twitter @danwatson7.