Technology
Augmented Reality, The New Marketing Outlet - SXSW 2011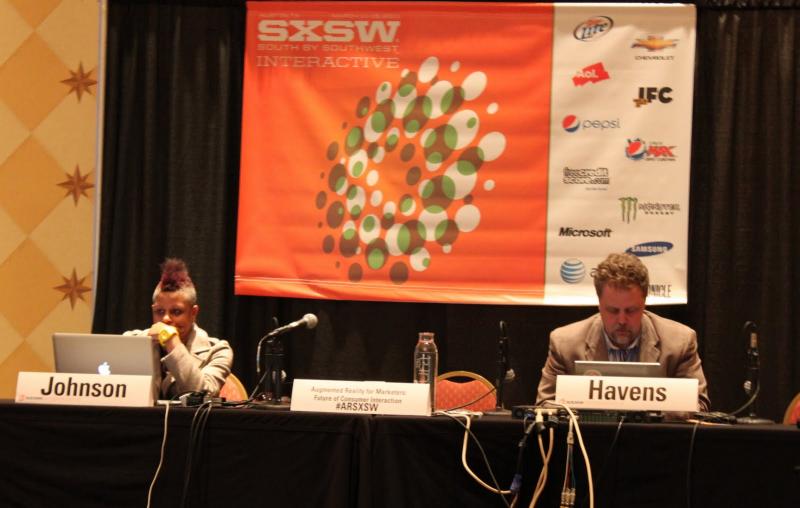 Virtual ad spaces are the wave of the future whether we like it or not according to presenters at the Augmented Reality for Marketers: Future of Consumer Interactions panel at South by Southwest (SXSW).
Augmented Reality (AR) refers to a virtual overlay of information on top of a visual display. For example, Google uses Augmented Reality on their Maps application with an add-on called Layers.
The application takes advantage of the GSP and other hardware on your smartphone to overlay relevant information about the area you're in. If you were in New York looking for the MET, Layers on Google's Maps would be able render the building with a marker pointing out which building it was as well as other useful information like open hours. This type of AR use is only the beginning according to the Senior Social Media Strategist of R/GA, Lynne d Johnson.
AR technology today ranges from simple experimentation to real-world uses, said Johnson. But in order for any technology to become widely accepted it has to be useful and not just gimmicky.
"Tech gets adopted when it's utilitarian," said John Havens, Executive Vice President of Porter Novelli, who co-led the panel discussion. And although AR has been growing in trend, current execution of it is still nascent, said Havens. But, the hope is that in the future AR applications will be ubiquitous.
For marketers, this is an exciting opportunity. Havens offered an example of a person walking down a street looking at an advertisement displaying a Coca-Cola ad. That physical space, using AR technology, can be shared with a virtual ad that can be offered to other advertisers like Pepsi Cola. Meaning, marketers will have the opportunity to sell ad spaces twice, to Coca-Cola and Pepsi.
Havens even speculated that Google's attempt at virtualizing street views might be the company's attempt at jumping ahead of the AR trend.
Also of note, Havens says that the future of mobile computing will likely come in the form of eyewear—goggles or even digital contacts—by which users are constantly engaging their environment. For businesses, this would mean a whole new universe for advertising.
As tempting as AR advertising may sound for marketers, if rushed, the technology may be rejected by the masses. Imagine a world where consumers are constantly barraged with virtual ads. Using mobile devices, watching TV, and even walking down the street can become very stressful. It then begs the question: are we ready for more ads?
In an interview before the panel discussion, Assistant VP of Marketing at Frog Design, inc., Abhimanyu Kumar said that AR will "change the landscape of digital advertisement," but before it can be widely distributed, some rights and regulations must be established.
Though it's still mere concepts and simple applications for now, the panel speakers make an excellent point. There is a new market for product advertisement with AR technology. But as Kumar says, for it to be successful this new universe will have to be regulated.
Contact Reporter Jacob Chung here.