Technology
iPhone 5: Fact-Checking The Rumors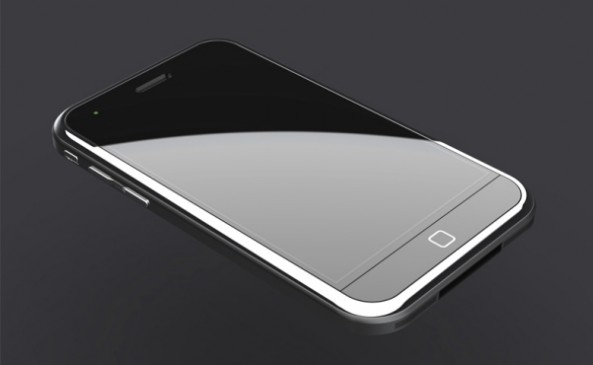 Now that rumors of a Verizon iPhone have settled, speculation is focusing on the elusive iPhone 5.
Across the web, publications are making claims—with information from sources tied to Apple—to what the new iPhone will be, some reasonable and others pretty outlandish. So what can we expect with the next iteration of the iPhone? Let's think it through logically.
It's coming this summer
One thing seems to be consistent among the iPhone 5 rumors--Apple will stick to its near-clockwork schedule of the release date some time in the summer. Websites like MSNBC and Engadget, along with several other iPhone forums, agree that Apple will not veer far from their typical release schedule of product refreshes.
Writers at HubPages make a good point though.
"You'd have to think that Apple has a little more confidence in what they've got already to be so hasty. I mean, the iPhone 4 white release hasn't even happened yet."
But why kill the fun? Let's see what other rumors are out there.
New processor
It wouldn't be much of an upgrade without a bump up in the hardware would it? Although it's mere speculation for now, it seems likely we'll see Apple's A5—update to the current A4 processors being used in the iPad, iPhone and iPod Touch—processor make its debut with the new iPhone.
Near-field communication
Along with it, MSNBC is citing rumors of a Near-field communication (NFC) function. As you may have read, NFC refers to a chip inside mobile devices allowing users to use the device as a payment system. In months passed, we heard rumors of Apple hiring a specialist in this area so there seems to be some consistency here.
Physical keyboard
Rumors from Taiwanese tech blog, Digitimes, have also hinted at the possibility of a physical keyboard to attract business users to the iPhone. But this may be just wishful thinking of a select few.
It's hard to imagine someone who's particular about the number of icons on the main screen to give in to popular demand and install a whole set of keys on his precious device. So, for this one, it seems unlikely.
New antenna design
Remember "Antennagate?" Well Apple sure seemed to when they introduced the Verizon iPhone. We've already seen the changes in design with the CDMA version so it seems logical for Apple to follow through with the new design.
Better camera
If for no other reason than to stay relevant among its competitors, Apple will have to make some type of an upgrade with the camera. Possible options might include a better sensor—something we've seen with the original iPhone 4 release—or a higher megapixel. And, the new camera may come with a full 1080p video recording in tow.
Bigger screen
Multiple tech websites seem to be claiming rumors of a bigger screen for the next iteration of the iPhone. Many of those sites, like Mashable, referring to the aforementioned Digitimes. What goes along with a better camera than a bigger screen?
There has already been plenty of discussion on this matter on the blogosphere, so it would come as no big surprise. However, there is the concern of having to change resolutions for all the applications for the developers. This one is a coin toss.
Better battery
Contrary to rumors of a bigger screen may be the rumor of longer battery life.
A common complaint of many smartphone owners is the lack of juice in their devices. Apple has definitely been ahead of the curve when it comes to portability with their devices. The Macbook Air and Macbook Pro attest to this claim. So it would seem reasonable for Apple to tout longer battery life for its new phone.
Multiple carriers
This is already a reality. Customers now have a choice between the Verizon and AT&T networks to use their iPhone on. The question is, will the exclusivity remain with one carrier with the iPhone 5?
More carriers just means more customers for Apple so it seems likely for multiple carriers to opt-in.
Cheaper versions
Finally, along the same line of thinking, MSNBC is reporting several outlets' mentioning of a cheaper iPhone for the masses. Again, this seems logical given that Apple would profit from more iPhones being sold to an untapped demographic; tweens rejoice!
Reach reporter Jacob Chung here.