Los Angeles and Region
Ted Lieu, Sharon Runner Elected To State Senate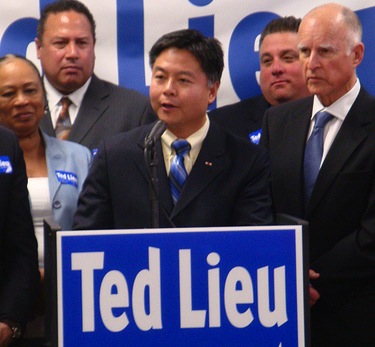 Democrat Ted Lieu and Republican Sharon Runner were elected Tuesday to represent the L.A. region in California's State Senate.
Under election rules in effect for the first time, both Lieu and Runner avoided a run-off election against the second-place finisher in their respective races by gaining more than 50 percent of the vote. The election could be certified as soon as Wednesday, and both Runner and Lieu would be eligible to take their seats as soon as Friday.
Lieu had a 32 percentage point advantage over Republican Bob Valentine wiith 100 percent of precincts reporting. Runner held a 27 percentage point lead with 100 percent of precincts reporting.
Assuming all of the Democrats in the Legislature back Gov. Jerry Brown's budget proposal, Lieu's election means Brown would need to convince four Republicans instead of five to place a series of tax increase extensions in front of voters during a June special election.
The 41-year-old Lieu was always the clear front-runner among eight candidates vying to replace the late Jenny Oropeza as the state senator for California's 28th district, which stretches up the Pacific Coast from Carson and Long Beach in the south to the edge of Santa Monica in the north.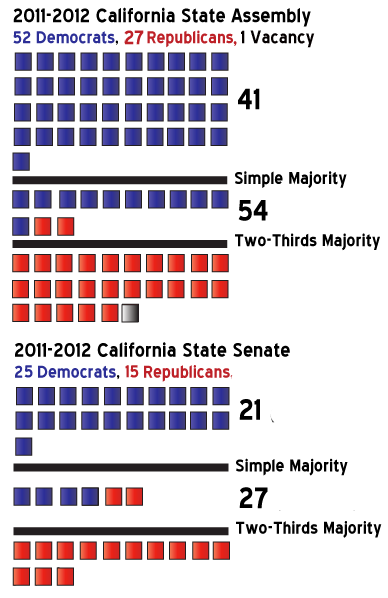 Runner
was facing only one challenger
—Democrat Darren Parker--in a race for the 17th Senate District. The district consistently votes for Republican candidates and Runner is trying to replace her husband. Those are a couple reasons why voter turnout was only about seven percent.
In the 28th District, 10 percent turnout matched the projections of political analyst Allan Hoffenblum.
Lieu is a Sacramento veteran, having served six years in the State Assembly until term limits forced him out two months ago. He would replace the late Jenny Oropeza, who died in October because of complications from an abdominal blood clot.
Among his accomplishments as an assemblywoman was one controversy. He was one of several lawmakers to co-author the legislation that allowed real estate developer Ed Roski's proposal for a football stadium in the City of Industry to bypass an environmental review. Roski had donated $13,000 to Lieu's campaigns.
Most of the major Democrats at the state and local level backed Lieu, from Senate President Pro Tem Darrell Steinberg to L.A. City Councilwoman Janice Hahn.
Lieu told Neon Tommy last week that he supports Brown's budget plan in design, but if elected, he may suggest that some of the necessary cuts be made in different programs. Lieu refused to specify what cuts he has concerns about, saying he would wait until elected to deeply analyze the budget.
The 56-year-old Runner also served in the assembly previously.
Reach executive producer Paresh Dave here. Follow him on Twitter: @peard33.