National
Sarah Palin Plans March Trip To India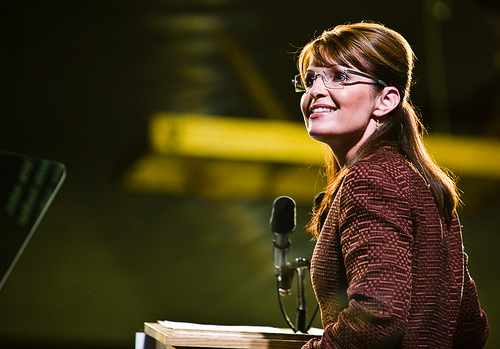 Potential 2012 Republican presidential candidate Sarah Palin is beefing up her foreign credentials by
heading to India
next month to participate in
The India Today Conclave
, an annual seminar series on global leadership.
The former Alaska Governor and Vice Presidential candidate will be the only American politician attending the conference, which begins March 19.
In the past, Palin has been criticized for her lack of foreign travel. The Huffington Post noted: "During her vice presidential campaign, Palin took some criticism for her lack of experience abroad -- her spokesperson at the time announced that she'd only been to Ireland and Kuwait, as well as Canada."
Palin may be trying to build her foreign credentials as the 2012 presidential election nears. Since she and Republican John McCain were defeated in the 2008 election, Palin has visited Hong Kong and Haiti. She also reportedly has plans to travel to England and Israel over the next year.
However, some view her scheduled India appearance as a sign she's not running in 2012. Drew Cline of the New Hampshire Union Leader wrote, "I find it hard to believe that, presumably less than a year from the primary, someone who makes a trip to India a higher priority than a trip to New Hampshire is a serious presidential candidate. Chalk this up as one more bit of evidence that she's probably not running."
Palin is scheduled to give the closing keynote address, a speech entitled "My Vision of America."
Politico reports: "It's unknown if Palin is getting paid for the appearance, but the $1,850 price tag to attend the two-day event makes it seem likely that she got her quote – reportedly $100,000 per appearance."