Arts+Culture
QVC Red Carpet Led By Oscar Nominees Helena Bonham Carter And Melissa Leo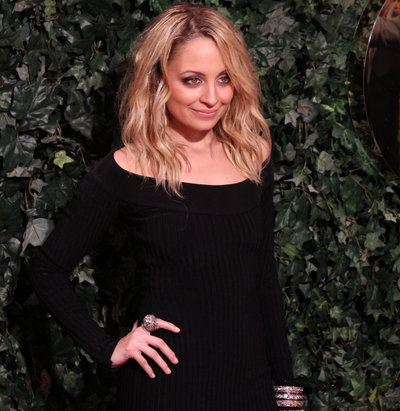 Despite the torrential rain in Beverly Hills on Friday, the stars were out in force on the red carpet for QVC's Style Lounge 2011 at the Four Seasons Hotel. Leading the A-listers were Oscar nominees Helena Bonham Carter and Melissa Leo, joined by Donald and Melania Trump, Camilla Alves, Kelly Rutherford, The Kardashians, Nicole Richie and many other stars.
Highlights from the red carpet:
Helena Bonham Carter, nominated for Best Supporting Actress for her role in "The King's Speech," spoke about looking forward to meeting Javier Bardem at the Oscars, and having two dresses to pick from for the big night.
Melissa Leo was a little cheekier with revealing her outfit for the night, but did reveal that she would be wearing a dress.
Sara Rue refused to fess up her choices for the Oscars, saving them for her Oscars pool instead.
Kelly Rutherford was eager to be surprised by the red carpet on Sunday.
Melora Hardin giggling about how "pregnant always wins."
Tenley Molzahn and Kiptyn Locke provided the perfect couple response, picking "Black Swan" and "The Fighter" as their favorites.
Karina Smirnoff confusing Best Actor with Best Doctor (!) and then asking if Jeff Bridges was nominated for "Tron."
SLIDESHOW: See the stars come out for QVC's Red Carpet Style Lounge
VIDEO: Watch interviews with Oscar Nominees and attendees as they dish up their Oscars plans and choices.
Reach Senior Entertainment Editor Piya Sinha-Roy here, and follow her on Twitter @PiyaSRoy.
Reach Associate Sports Editor Shotgun Spratling here, and follow him on Twitter @BlueWorkhorse.