International
Libyan Writer Detained, Family Attacked As Protests Continue In Benghazi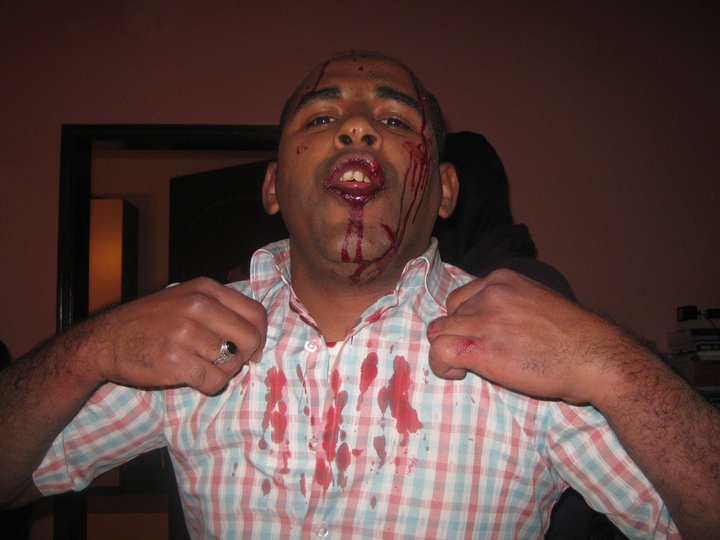 Libyan writer and novelist Idris El-Mesmary was reportedly detained after being interviewed by Al Jazeera about mass protests that took place Tuesday night in the Libyan city of Benghazi, several Twitter users are reporting.

The protests were sparked by the arrest of lawyer and human rights activist Fathi Terbil, reports BBC, though anti-government and anti-Gaddafi sentiment has been growing for years, as the Libyan unemployment rate climbs past 30 percent and continued aggression and human rights violations by Gaddafi's administration alienates more and more citizens.

Terbil was the lawyer of the families of prisoners killed in the infamous Abu Salim prison massacre. A Human Rights Watch report on the incident claims that nearly 1,200 prisoners were killed by prison guards in under three hours.


The families of the victims began camping outside police headquarters Tuesday night, and as bystanders joined them, continued to protest throughout the night. Protests were largely peaceful as demonstrators marched through the streets and chanted "Down with Gaddafi!" and "Enough! No More!". News agencies have been reporting deaths between 2 and 3, though none of the reports have been confirmed.

El-Mesmary was arrested after giving an interview to Al Jazeera about the anti-government demonstrations. He was later released, and reports began to surface that Gaddafi's Revolutionary Committee officials were attacking El-Mesmary's home and family.

This photo, the caption identifying the subject as El-Mesmary's nephew, was reportedly taken after the attack. It was posted to a Libyan Revolution Facebook group on late Tuesday night. The caption claims El-Mesmary's wife was attacked as well.

Reports and videos of anti-government demonstrations continue to circulate early Wednesday morning. Twitter posters have been reporting on ongoing protests in Darna and El Bayda and posting video of the demonstrations to Facebook and Youtube.

Reach reporter Tasbeeh Herwees here.

Sign up for our weekly newsletter.