Los Angeles and Region
L.A. Today: Harman, Hahn, Lakers And More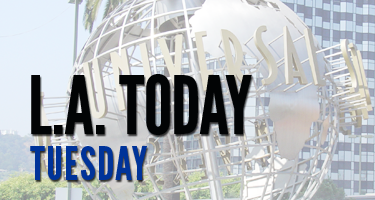 Update 2:50 p.m. The L.A. Times is reporting Coliseum manager Patrick Lynch resigned today, hours before the commission was set to discuss his job.
The Los Angeles Memorial Coliseum Commission plans to meet today to discuss the future of its general manager, the L.A. Times reports. In recent days, the newspaper revealed a commission events manager was being paid by a rave producer, a relationship approved by General Manager Patrick Lynch. The events manager even hired a city hall lobbyist to maintain the controversial events at the Coliseum.
South Bay voters will choose their representative in the State Senate today. The seat for the 28th district was vacated after the death of Jenny Oropeza in October. The Daily Breeze reports the late senator's office is vacated except for one man—communications director Ray Sotero. Sotero has served as the sole link between residents and Sacramento, the Breeze says, and will do so until he is asked to leave.
The Los Angeles Lakers will soon get two of their own hi-def channels—in English and Spanish! Variety has a rundown of the 20-year deal with Time Warner that kicks in during the 2012-13 season.
L.A. City Councilwoman Janice Hahn wasted no time jumping into the race for the 36th Congressional District after Rep. Jane Harman announced her resignation: a campaign website was up the same day. On Monday, Sen. Dianne Feinstein endorsed Hahn, the Times says. And on Sunday, she was campaigning at Mar Vista Farmers Market. Hahn tells Mar Vista Patch that she "really wants this job."
Also, the Daily Breeze surveys constituent reactions to Hahn's candidacy. Harman is expected to step down today.
Reach reporter Andrew Khouri here.