NBA
Highlights And Lowlights From NBA All-Star Weekend 2011
People tend to either love or hate the NBA All-Star Game.
Most years, those who hate it are right. The Dunk Contest and All-Star Game are often the only interesting events -- and even those can be boring and predictable.
This year, however, we knew we were in for something special. The Dunk Contest was hyped for the first time since 2000 (Vince Carter anybody?), and the big game itself finally looked like it would showcase the league's best players (sorry Jamaal Magloire). Both events lived up to their billing.
The stars put on a great show this weekend. The positives clearly outweighed the negatives but we'll go over both anyway.
Here are the highlights and lowlights from All-Star Weekend:
Highlights (in order from good to great):
5. All-Star Game - The 'main event' was actually a Western Conference blowout until the fourth quarter, when LeBron James put the Eastern Conference on his back and went into 'beast' mode (the West still won 148-143). Overall, Kobe Bryant and Kevin Durant teamed up to prove that two superstars (Kobe and KD combined for 71 points) are better than one (James had 29 points, 12 rebounds and 10 assists).
4. John Wall - Wall stole the Rookie-Sophomore show on Friday night, outplaying rookie sensation Blake Griffin when both were on the court. He had an amazing game, including a Rookie-Sophomore record 22 assists, an amazing alley-oop bounce pass to Griffin, and a impressive dunk off of a DeMarcus Cousins alley-oop. He even taught the crowd how to 'dougie.'
3. Blake Griffin - I anticipated Griffin headlining my highlights column the entire weekend, yet after his somewhat disappointing Dunk Contest win, he had to settle for third best. This is by no means a diss to Griffin; he was the first player to participate in all three nights of All-Star Weekend and definitely looked like he belonged with the All-Stars on Sunday despite being visibly worn out.
2. Kobe Bryant - After being left out of MVP talk all season, "Black Mamba" showed the NBA who its best scorer still is (not best player – that's LeBron James). Bryant put on a show for the L.A. fans, coming up five points shy of the all-time All-Star Game scoring record (Wilt Chamberlain - 42 points). He also had three retro-Kobe dunks, including one on LeBron (followed by a slap on the behind and a grin).
1. Dunk Contest - The dunk contest is back, ladies and gentleman. After a brief disappearance (okay maybe a decade), the All-Star Weekend's best event was brought back to life. All four contestants did original, innovative dunks, with the last-place finisher (Serge Ibaka) dunking from behind the free throw line (something even MJ and Dr. J didn't do).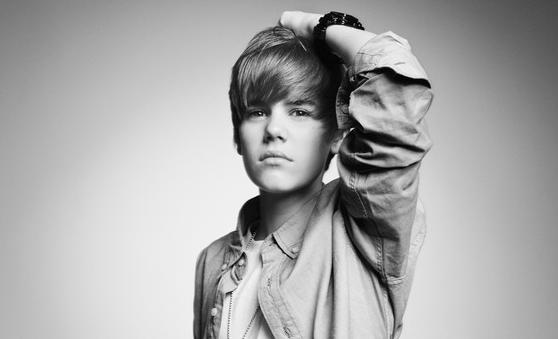 Lowlights (in order from bad to worst):

5. Justin Bieber - Any time a 5-foot-5 kid can come in and score eight points in a basketball game with former pros, it's impressive. My problem is this: how did Bieber get MVP on the losing team? Scottie Pippen, a six-time NBA champion, had 17 points on the WINNING team, and swatted one of Bieber's shots into the stands. I know the kid is popular, but please don't tell me the NBA has caught 'Bieber Fever'.
4. Kenny "The Jet" Smith - Look, I'm all for personality and showmanship. But this weekend, Kenny Smith took it over the top. He was by far the most annoying of the 'coaches' of the dunkers in the Dunk Contest. He completely oversold and over-hyped all of Blake's dunks and really just needed to be quiet for once.
3. Craig Sager - The guy known for his infamous suits didn't disappoint his fans this weekend, yet he clearly upset one player in particular. Sager verbally 'abused' Carmelo Anthony multiple times over the course of the weekend, refusing to back down when talking about trade rumors. Although Sager is a reporter, he had no business repeatedly upsetting Melo.
2. DeMar DeRozan's snub - As a Trojan, I was very disappointed that DeRozan didn't make the second round. I know Blake was the hometown favorite, but c'mon, DeRozan clearly had better dunks in the first round. We should have seen a McGee-DeRozan showdown. Then again, if that had happened no one would have been watching.

1. Melo trade rumors - Carmelo Anthony trade rumors dominated the weekend, as expected. Unfortunately they took an unfortunate turn, as Melo's meetings with both the Nets and Knicks went public, pinning Anthony in a corner when answering questions from the media (see No. 3). Hopefully this drama ends soon so the NBA season can continue.
Until next year folks.
______________
To reach Jovan Buha, click here. Follow him on Twitter @JovanBuha.
Find more of Jovan's work at The Buha Chronicles.