National
Giffords Asks For Toast, Aide Says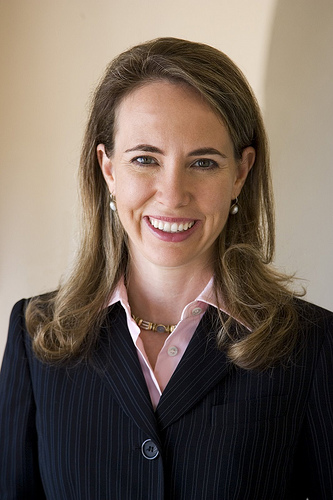 Arizona Rep. Gabrielle Giffords has begun to speak, asking for toast Monday with her breakfast,
reports
Politico.
Giffords, who was shot in the head Jan. 8 during a shooting rampage in Tucson, started speaking several days ago and since then is speaking "more and more," said spokesman C.J. Karamargin to the Associated Press on Wednesday.
Her Monday breakfast request is one of many milestones Giffords has had during her recovery, and doctors from TIRR Memorial Hermann said Tuesday they hope she will be well enough to attend her husband's, astronaut Mark Kelly, space shuttle launch in April.
MSNBC reports:
Kelly is scheduled to command the space shuttle Endeavor on April 19, when it leaves for a two-week mission to the International Space Station. It remains unclear whether Giffords will be well enough to travel to the launch site in Cape Canaveral, Fla.
"The doctors say she is recovering at lightning speed considering her injury but they aren't kidding when they say this is a marathon process," Kelly wrote on Facebook. "There are encouraging signs every day, though."
Six people died, including Giffords's outreach director, and 13 others were injured in the Tucson shooting.