International
Gaddafi's Rambling Speech Called 'Frightening,' Actions 'Beyond Despicable'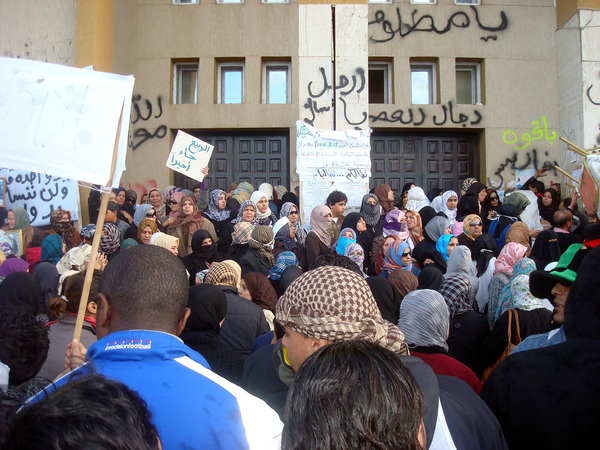 A chorus of condemnation of Libyan leader Muammar Gadaffi's use force to flatten protests continued Tuesday as the U.N. Security Council was expected hold a second emergency meeting about Libya later in the day.
U.S. Senator John Kerry said the use of fire, guns and bombs to quiet protests was "beyond dispicable."
Kerry, the Senate Foreign Relations Committee Chairman and a close ally of the Obama administration, called on President Obama to impose new sanctions on Libya.
He said "cowardly actions will have consequences."
Kerry's statement was released shortly before Gaddafi spoke for about 90 minutes on Libyan state television. After the speech, German Chancellor Angela Merkel called the "very, very frightening." She also supports sanctions against his administration, according to Al Jazeera.
During the speech, Gaddafi said he would rather die fighting to keep his country together than flee from the powerful position he has held for 41 years. He vowed "to cleanse Libya house by house" if protestors refuse to give up their fight.
Chile and China offered strong statements against the violence on Tuesday. Though the U.S. Secretary of State Hillary Clinton reiterated American critcism of violence, state department spokesman P.J. Crowley refused to comment on the speech, saying he had yet to be briefed on it.
His address came from inside the remants of building that U.S. President Ronald Reagan had the U.S. military bomb in 1986 after he found Libya to be complicit in the death of two U.S. servicemembers at a West Berlin music club.
Secretary Clinton said from Libya to Bahrain, countries across the Middle East should see that it is in their best interest to engage the protestors in "meaningful dialogue" before the unrest "deepens."
White House spokesman Jay Carney said Tuesday the use of heavy fire, killing at least 235 people, was "appalling."
The Arab League suspended Libya from participating in meetings, but the declaration fell short off a complete kicking out of Libya from the pan-Arab coalition. Libyan opposition leaders were hoping for the much stronger statement.
The U.S. has twice before cracked down on Libya, banning imports of oil and other goods from the country and prohibiting American investment there. Oil drilling makes up half of Libya's gross domestic product. The previous actions caused Gaddafi to shut down production of weapons of mass destruction, renounce sponsorship of international terrorism and admit guilt in past acts of terrorism.
Yet, the U.S.'s relationship with Libya is strained. Gaddafi is financially backed up by neither Arab counterparts nor the U.S. His strongest allies have included Morocco and Egypt. Morocco is also in state of revolution while Egyptian President Hosni Mubarak was ousted two weeks ago.
Gaddafi instead likely has the support of much of Central America. From Liberia to war-torn Somalia, Gaddafi has donated millions of dollars to rebuild and strengthen those countries.
Calls for the U.N. to impose a no-fly zone over Libya have not been echoed. And there hasn't been much public coordination among nations condemning the violence to pull out completely from Libya's economy.