Theater and Dance
Facebook Turns Funny At The Upright Citizens Brigade Theatre
With all the hype of Facebook, it was only a matter of time before someone took it to a new comedic level.
The Upright Citizens Brigade Theatre does exactly that every Wednesday night, turning Facebook into a fully improvised comedy show. Starring Owen Burke, Chad Carter, Rob Huebel, Seth Morris and Paul Scheer, this event get everyone laughing so hard that tears are a common occurrence.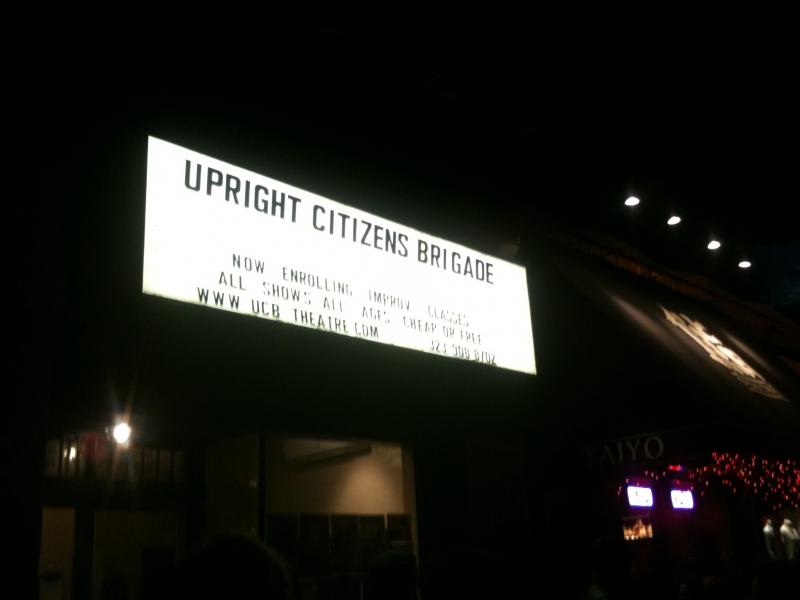 In the beginning, the cast asks audience members to raise their hands if they wouldn't mind being Facebook stalked in front of the crowd. The cast then conducts interviews to see which two of the volunteers would be the best comedy victims. And before the improvisation even starts, the laughter begins.
Last Wednesday, after hearing from a man with a last name as a first name and a licensed skydiver, the cast chose a med student who had a rough history with the French police, and a girl whose boyfriend's defibrillator electrocuted her at a very intimate moment.
With a simple interview conducted by the cast about their unique experiences, as well as a quick glance at their Facebook profiles, the Facebook cast busts out improvisational talent through skits that take real life happenings and turn them into hysterical comedy.
The show, as outrageous as it is with the unpredictable audience backgrounds, has relevance to everyone since Facebook is such a huge part of today's society— whether you have an account or not.
The fact that a person's status referring to an inside joke can be turned into a humorous innuendo doesn't seem hard to do, but it is more the way it is executed by the comedy cast that gives the show its own flair and sense of humor.
Even when some people with interesting stories turn out to be kind of boring and normal in the rest of their lives, these five comedians know how to take a regular life and turn it into something laughable.
Upright Citizens Brigade Theatre proves yet again the talent and skills of their performers in a show that blends technology, social networking and good old improv. In a theatre that has housed many of the nation's most beloved comedians, the Facebook show proves itself to be witty, intelligent and, of course, an amusing piece of entertainment that will make you hold onto your stomach from laughing so hard.
Whether you go for a date or just to cheer yourself up in the middle of a stressful week, laughter is the best type of medicine — and Facebook at UCB on Wednesday nights is just the type of show that will brighten your spirits.
Reach Natalie Tkalcevic
here
.