Food
Ben And Jerry's Ice Cream Releases New Bonnaroo Buzz Flavor
Less than a year ago, Ben and Jerry's introduced their newest flavor experience in honor of Bonnaroo, Tennessee's annual summer music festival. Last Tuesday, B&J's announced that this festive treat will finally be available on freezer shelves across America—in pint form.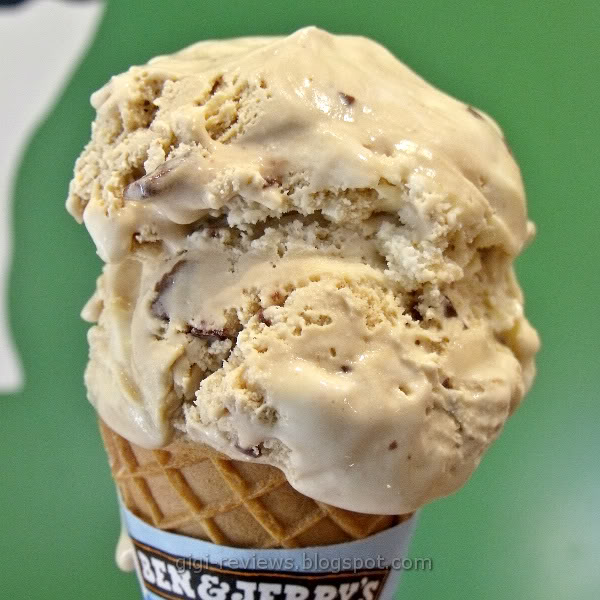 Appropriately named Bonnaroo Buzz, this wild combination features ribbons of whiskey caramel swirled between light coffee and malt flavored ice creams and English toffee pieces. Available in Scoop Shops only last year, Bonnaroo Buzz debuted as the first-ever music festival-themed ice cream. Now, ice cream lovers everywhere can enjoy this festive treat whenever they want. If you've never heard of Bonnaroo, you might be wondering how B&J's famous Flavor Gurus came up with this buzz worthy flavor concoction.
Bonnaroo is a four-day long music extravaganza in June (similar to Coachella or Lollapalooza) featuring top performers in rock, hip-hop, electronica, Americana, and jazz music. It's held in Coffee County, Tennessee, which is the inspiration behind the coffee flavored ice cream. The malt flavor is homage to the generous supply of beer that keeps festivalgoers satisfied throughout the festival, and the whiskey caramel swirl, of course, is in honor of Tennessee's trademark drink of choice.
But don't expect to get an alcohol buzz from this stuff—Ben and Jerry's put out a disclaimer: "The whiskey used in the caramel swirl has had the alcohol cooked out, so the buzz from Bonnaroo Buzz is not an alcohol buzz." The English toffee pieces add a sweet and crunchy surprise to complement the creamy texture of the other delicious flavors.
As if enjoying the sweet stuff wouldn't already release a happy buzz of dopamine, ice cream lovers can feel even better about indulging in this creamy goodness knowing that Bonnaroo will donate its share of ice cream sales to its charity, Bonnaroo Works Fund. Another plus: the coffee used in the ice cream is fair-trade certified from Mexico.
Bonnaroo Buzz is the first ice cream flavor to be created in honor of a music festival, but Ben and Jerry's is no stranger to capturing life's greatest virtues in flavor form. One of their most popular flavors, Cherry Garcia, was inspired by Jerry Garcia of the musical phenomenon The Grateful Dead. Phish Food also was musically inspired, in honor of the band Phish. B&J's doesn't just capture music; one of their newest flavors, AmeriCone Dream (vanilla ice cream with fudge-covered waffle cone pieces and caramel swirls), pays tribute to the political enthusiast and TV personality Steven Colbert.
So, for anyone looking to sample yet another one of Ben and Jerry's sweet sensations, turn to Bonnaroo Buzz for a unique flavor experience unlike any other. And for those of you who can't make it to Bonnaroo this summer, have no fear. Grab a pint of its confectionary counterpart and you'll definitely feel the buzz, compliments of Ben and Jerry.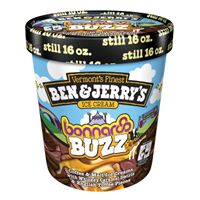 Send your food questions/suggestions (recipe ideas, restaurant recommendations, food questions, cooking tips, anything food related) to Veronica. Your questions and comments might be featured in next week's column!