Entertainment News
Athletes Missing At Ricky Del Rosario's "I Missed You" Party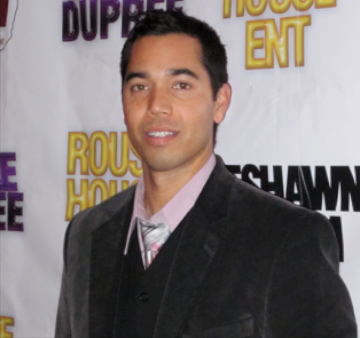 NBA All-Star Weekend: A four-day span in which Angelenos are guaranteed to spot their favorite athletes, rub elbows with celebrities and check out some of the hottest haute couture.
That is unless those Angelenos attended Saturday's soiree at the L.A. Athletic Club for the release of Ricky Del Rosario's new comedy DVD, "I Missed You."
Del Rosario, may not be a household name, but has an interesting story. HBO billed him as one the top ten best up-and-coming comics more than a decade ago, but Del Rosario subsequently took a 10-year hiatus from the business. His return is making quite a splash—in addition to the DVD release, he's fresh off a tour with Jamie Foxx and continues to work with him regularly.
Unfortunately, no celebrities seem to care about Del Rosario's triumphant comeback. Or if they do, they didn't feel like skipping a LeBron/Drake party to see him perform Saturday.
Instead, the highlight of the red carpet event in honor of Rosario's performance was former "The Price is Right" spokesmodel Kathleen Bradley. She explained the affair between fellow model Diane Parkinson and host Bob Barker. Let's just say, I now know more about Barker's bodily fluids than I ever hoped.
For an All-Star weekend event, the fiesta was decidedly devoid of ballers. The NFL and NBA players scheduled to attend never showed their faces.
Olympic athlete Allison Baver, who won speed skating bronze in the 2010 Vancouver games, did make an appearance. She was promoting the foundation, Off the Ice, she created to encourage skating among children. Despite a broken leg, which put her out of contention for gold in Vancouver, Baver partied like a champ in five-inch heels.
Baver said NBA players easily top Olympic athletes when it comes to partying. But judging from this party's turnout, Olympians might just give those basketball stars a run for their money.
To reach Kate Rooney, click here.