Sports Podcasts
Trading Blows - Episode 1: Should USC Fire Kevin O'Neill?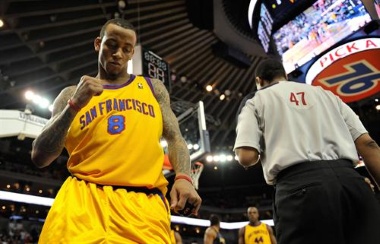 Welcome to the first edition of the Trading Blows podcast with Alejandro Madrid and Danny Savitzky.
On this week's show, the guys delve into USC's coaching situation. Should Kevin O'Neill be fired after an 11-9 start to the season? Or is his team merely going through the growing pains of a transition year?
Next up: the NBA.
If you were the Warriors, who would you trade? Monta Ellis or Steph Curry. It's a tough call. Alejandro and Danny give pros and cons for both.
Rounding out the show, Kentucky coach John Calipari drops an MF-bomb on a player and Blake Griffin takes the NBA by storm. Were Calipari's actions tolerable? Is Blake the most exciting player in the league?
Listen below to find out.
You may need: Adobe Flash Player.