International
Secession Vote Begins In Southern Sudan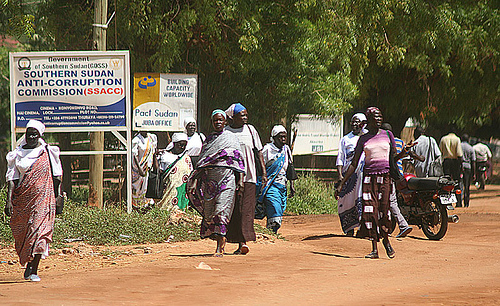 Voting began Sunday in southern Sudan to decide whether the country will split into two.
People began lining up in the early hours of the morning to vote on whether South Sudan should secede from the north.
The New York Times reported:
Most polling places were shoddily built schools or government offices with bald concrete floors, no lights, crumbly walls and rusted metal roofs. If southern Sudan becomes independent, it will be one of the poorest countries on earth.
"But better to be free," said Simon Matiek, a student.
Southern Sudan, which is predominately Christian and animist, has long suffered opression from the Arab rulers of the north, causing conflict for decades between the two regions. In 2005, an American-backed peace treaty, which gave the south the right to self determination, fueled the region's push for independence.
"This ends our slavery at the hands of the Arabs," said Kasimiro Mogga Joseph, a priest at the All Saints Roman Catholic Church, to the Los Angeles Times. "The Arabs considered us animals. They wanted this land but not its people."
While voting is expected to continue for the next week and official results are not likely to be released until at least a week after the polls close, many believe South Sudan will vote in favor of secession.
If the region does become independent, a few issues will need to be resolved before a split can take place: the sharing of Sudan's oil and the demarcation of the border.