Opinion
Saletan: Palin's Own Blood Libel -- Against Muslims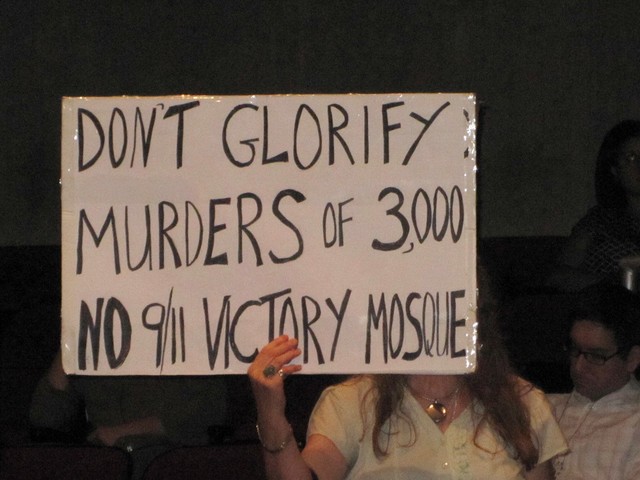 A statement issued Wednesday by former Alaska Governor and unsuccessful vice-presidential candidate Sarah Palin, referring to criticism of her as a "blood libel," has stirred a hornets' nest of negative reaction.
Blood libel is a term historically reserved for the medieval practice of blaming Jews for using the blood of Christian babies to make matzoh. While reaction to Palin's words have been fierce from several Jewish organizations, one of the most biting responses comes from Slate columnist Bill Saletan.
Saletan calls out Palin for engaging in precisely the sort of defamation she now denounces. An excerpt:
Palin was the first national politician to join the jihad against what she called the "planned mosque at Ground Zero" (which wasn't a mosque and wasn't at Ground Zero, but let's cut her some slack). In her statement, issued six months ago on the same Facebook page where she now denounces collective blame, she wrote this:
To build a mosque at Ground Zero is a stab in the heart of the families of the innocent victims of those horrific attacks. … I agree with the sister of one of the 9/11 victims (and a New York resident) who said: "This is a place which is 600 feet from where almost 3,000 people were torn to pieces by Islamic extremists. I think that it is incredibly insensitive and audacious really for them to build a mosque, not only on that site, but to do it specifically so that they could be in proximity to where that atrocity happened."

The last bit is a falsehood—proximity wasn't the motive for choosing the site—but again, let's cut Palin some slack. They key phrase to focus on is "a mosque." Palin used it twice—once in the quote, and once in her own words—so it can't be passed off as inadvertent. Her objection wasn't just to a specific imam or sect, much less to an identifiable terrorist. It was to any Islamic house of worship near Ground Zero.
Palin has never retracted this position. Indeed, she has persisted in her opposition to any mosque near Ground Zero. Her position is that the act of monstrous criminality on 9/11 doesn't end with the criminals who committed it. Its stigma extends to any mosque near the site. All Muslims should yield to that stigma. All Muslims are responsible.
Read Saletan's entire piece here.
Slate's political analyst John Dickerson has his own critical review of Palin's statement on the Giffords shooting here.