National
Obama's Climate Adviser Leaves White House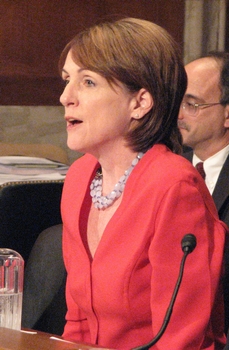 A key adviser to President Barack Obama is stepping down from her position, the White House said Monday, in another administrative change that comes on the heels of a shift in power in Congress.
Senior administration officials confirmed that Carol Browner, White House Coordinator of Energy and Policy, is stepping down in the near future.
"Carol is confident that the mission of her office will remain critical to the president and she is pleased with what will be in the State of the Union tomorrow and in the budget on clean energy," a senior White House official said on condition of anonymity.
President Obama will deliver his State of the Union address Tuesday night to present his priorities for his third year in office. One of Obama's major agenda items when he first entered office was clean energy and climate change.
However, the departure of Browner, who was an Environment Protection Agency officer under former President Bill Clinton, shows that the administration's vision may be changing along with the Republican shift in the House of Representatives.
The White House did not say whether another candidate had been found for Browner's job.