Nation and World
No Ivy degree? No great job, study finds
The economy is recovering, but not enough to make room for us regular shmucks, it seems. Or even for above-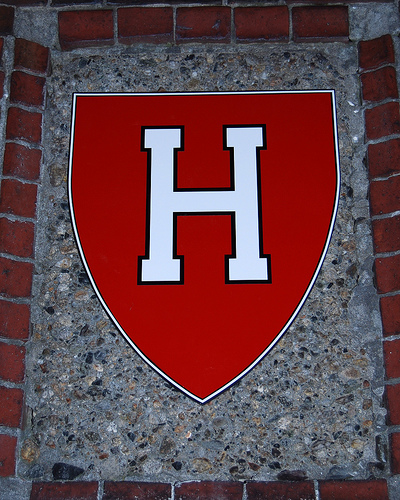 average shmucks who went to places like Cornell, Brown or California's oldest private research university. A new study in the journal Research in Social Stratification and Mobility found that recruiters from the top law firms, investment banks, or consulting firms look only at applicants from the "Top 5" schools, aka Harvard, Yale, Princeton, Stanford and, for business students, UPenn. Resumes from anyone else, even grads from MIT or Cornell, for example, "pretty much goes into a black hole," one investment bank manager admitted. On top of that, the applicant better have done something awesome in college, like played a sport...but not a lame sport. The Chronicle of Higher Education reports:

Among the acceptable extra-curricular activities listed in the paper: traveling with a world-renowned orchestra and building houses in Costa Rica.

One reason for the exclusive treatment could be that, in this era of cutbacks and cut-throat competition for jobs, hiring managers don't bother sorting through stacks of resumes without Ivy pedigrees, figuring that the nation's most selective schools have already done that work for them.

The study comes on the heels of an extensive New York Times story on troops of unemployed, indebted and disgruntled law school grads. Large and small firms have scaled way back in hiring, the Times reports, leaving open just a few spaces for graduates from top law schools. One jaded law school grad at the blog "Third-Tier Reality" gives advice to potential entrants to less-renown law schools:

DO NOT ATTEND UNLESS: (1) YOU GET INTO A TOP 8 LAW SCHOOL; (2) YOU GET A FULL-TUITION SCHOLARSHIP TO ATTEND; (3) YOU HAVE EMPLOYMENT AS AN ATTORNEY SECURED THROUGH A RELATIVE OR CLOSE FRIEND; OR (4) YOU ARE FULLY AWARE BEFOREHAND THAT YOUR HUGE INVESTMENT IN TIME, ENERGY, AND MONEY DOES NOT, IN ANY WAY, GUARANTEE A JOB AS AN ATTORNEY OR IN THE LEGAL INDUSTRY.