National
House Republicans Schedule Vote To Repeal Health Care Reform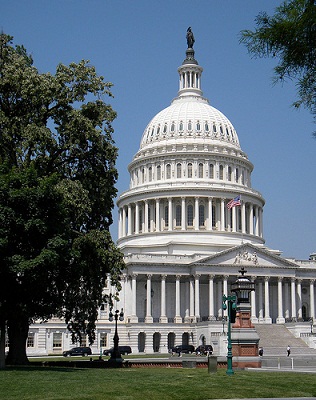 In a move that symbolizes a normal return to business on Capitol Hill following last weekend's deadly shooting spree in Tucson, House Republicans
announced
Thursday that they will move forward with their efforts to repeal health care reform.
"As the White House noted, it is important for Congress to get back to work, and to that end we will resume thoughtful consideration of the health care bill next week," said Brad Dayspring, a spokesman for Majority Leader Eric Cantor. "Americans have legitimate concerns about the cost of the new healthcare law and its effect on the ability to grow jobs in our country."

The New York Times reported:
To pre-empt any suggestion that Republicans were rushing things, Mr. Dayspring noted that earlier on Thursday the White House spokesman, Robert Gibbs, said that addressing national problems would be one way to live up "to the thoughts and aspirations of those that were involved in this tragic event."

In light of the shootings, the health care debate will be closely watched to see if lawmakers show new restraint after calls from President Obama and many others to bring a more civil tone to political discourse. In his statement, Mr. Dayspring said, "It is our expectation that the debate will continue to focus on those substantive policy differences surrounding the new law."
The repeal debate could begin on Tuesday, with a vote coming as early as Wednesday, the Times reported. A detailed schedule is expected to be released Friday.
The vote is viewed as largely symbolic, however. Even if the bill passes Congress--something unlikely to happen given the Democrats still control the Senate--the White House has said President Obama will veto it.
Republicans have scheduled other votes on health care reform as well. Reuters reported: "The House is also expected to vote on a second measure that would instruct three House committees to develop replacement healthcare legislation that would, among other things, 'foster economic growth and private sector job creation by eliminating job-killing policies and regulations.'"
The House GOP has also said it would not change the bill's proposed name, called "Repealing the Job-Killing Health Care Law Act." According to the Times, "Some Democrats have suggested that the 'job-killing' language was particularly offensive after the shootings, but Republicans rejected that notion.
A vote to repeal the health care bill was initially scheduled to take place this week, but those plans were postponed after six people were killed and Democratic Congresswoman Gabrielle Giffords was critically wounded after being shot during a meet-and-greet outside a Tucson supermarket.