Health
Study: More Hospital Spending May Save More Lives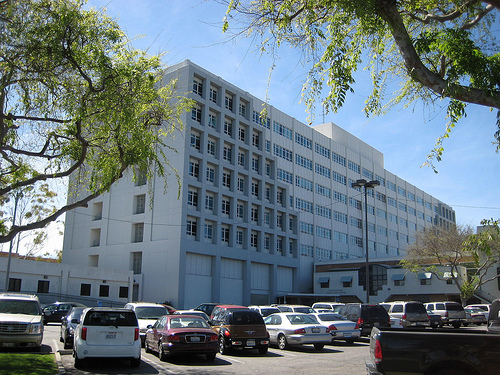 A groundbreaking study released in the Feb. 1 issue of the Annals of Internal Medicine challenges the notion that increased healthcare spending does not result in improved patient outcomes.
The study, lead by John Romley and Dana Goldman of Schaeffer Center for Health Policy and Economics at USC and Anupam Jena of Massachusetts General Hospital and Harvard Medical School, uncovered a surprising trend upon analyzing 2.5 million records belonging to patients admitted to 208 California hospitals from 1999 to 2008.
Instead of assessing measures of general patient health, the research team focused on six life-threatening conditions that require hospitalization: heart attack, congestive heart failure, acute stroke, gastrointestinal hemorrhage, hip fracture and pneumonia.
"We were struck by our results," said Romley, an economist by training. Patients coming in for one of the six conditions analyzed showed significant increase in survival rate when they were treated at higher-spending hospitals.
Several previous studies have concluded healthcare spending does not correspond to better patient outcomes, including the notable 2003 paper published by Fisher and colleagues in Annals of Internal Medicine that has been hugely influential among researchers.
In contrast, the new study indicates that, while general patient outcomes may not be changed, for certain situations where patients are admitted, hospital spending may save lives.
A striking example is that between 2004 and 2008, patients admitted for a heart attack to the top-spending hospitals were 19 percent less likely to die than patients admitted to the lowest-spending hospitals. Equally remarkable is an estimate of the number of lives saved if the lowest-spending hospital patients were admitted instead to the highest spending hospitals: 5,198 lives from heart attack, 11,089 lives from pneumonia and 7,467 lives from stroke.
Similar conclusions were drawn in a study published Dec. 19 by Robert Kaestner and Jeffrey H. Siber in The Millbank Quarterly. They determined that "a 10 percent increase in inpatient spending was associated with a decrease of between 3.1 and 11.3 percent in thirty-day mortality."
Romley and his colleagues first became interested in understanding the relationship between healthcare costs in relation to in-patient settings around 2009.
"There is a vast literature on spending versus treatment outcomes that specifically examines the efficacy of individual surgical procedures, medical interventions or medications," Romley said. "But there seemed to be a lack of research that narrowly focuses on inpatient spending and outcomes."
Most of the data collection and analysis was performed in 2010, and a research assistant helped to standardize the dataset by logging hospital identities and measures. Data from 2004-2008 was especially useful because it contained cost estimates of given interventions. This allowed for the researchers to look at the middle quintile (40-60 percent) of spending to determine the average cost of treating the 6 acute conditions. For example, in 2001, hip fractures were the most expensive to treat at $14,700 while the cheapest was stroke at around $7,600.
As for the biggest challenge to publishing the research, Romley said that unlike economics journals, medical journals have a statistics editor. During the revision process, the research team worked closely with the Annals of Internal Medicine's senior biostatistician, leading to, "an interesting collaborative process."
The next phase of research will be to determine which specific intervention may be improving patient survival. Currently the data is limited by a lack of patient records that has a complete list of patient risk factors, as well as a list of the exact procedures that were performed. Romley noted that the Health Information Technology improvements promised by the Patient Protection and Affordable Care Act passed in early 2010 will greatly enrich the types of data they will be able to analyze in the future.
Dr. Anthony Cardillo of Glendale Adventist Medical Center said that study results are "compelling" and "make complete sense." As an emergency medicine and internal medicine physician, Cardillo recognizes that there is a direct relationship between spending and quality of patient care in urgent situations.
"What is the money being spent on?" Cardillo asked. "The cost of the doctors? The cost of running the hospital by paying for staff, technicians? Or does it go to the cost of care such as medical technology, drugs, or interventions?"
The logic is as follows. If a hospital staffs more physicians, the doctor can spend more time on each patient under less pressure, while consultations from specialists are performed faster. If the hospital has more secretaries and lab technicians, there is rapid turnaround time for test results to become available. "Say a high-spending hospital can turn around doctor's orders in 10 minutes versus 30 minutes," said Cardillo. "Those time savings can add up to drastically expedite patient care and improve outcomes."
And lastly, more money spent on research of new protocols, procedures and medication may improve patient survival as compared to a lower-spending hospital that may not have made such investments.
Current healthcare policy reform is aimed at curbing the increasing cost of healthcare, largely supported by previous research that showed high-spending regions did not have better health care outcomes. This new study is bound to have profound impact on the health policy discussion in light of the recent repeal of the health care law in U.S. House of Representatives as it raises questions about the whether high costs of care are warranted in certain hospital situations.
Romley joked that, "I will steer clear with politics" but is very interested to see whether his findings will help to better inform the debate in Washington.
Reach reporter Kumiko E. Tanaka, a student at the USC Keck School of Medicine, here.