National
Christina Taylor Green Funeral Today, Westboro Baptist Church Won't Picket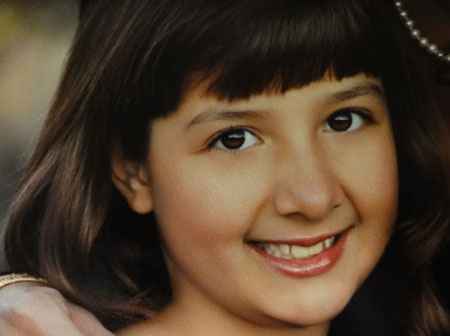 Christina Taylor Green, the 9/11 baby who became the youngest victim of Jared Lee Loughner in Tucson, will be laid to rest Thursday afternoon.
In his address to the nation Wednesday night, President Obama said: "If there are rain puddles in heaven, Christina is jumping in them."
Westboro Baptist Church, which had threatened to protest outside Green's funeral, has agreed not to do so in exchange for radio airtime in Canada and Arizona. The church has gained a reputation for its vehement anti-gay stance and public spectacles that test the boundaries of the First Amendment.
The LA Times reported: "The Steve Sanchez Show in Phoenix and the nationally syndicated Mike Gallagher Show out of New York both offered 'substantial airtime' to the church. About six other stations did as well."
Green will be buried in a handmade red oak casket constructed by Trappist monks from Peosta, Iowa. She had been invited to Rep. Gabby Giffords' (D-AZ) town hall event by a family friend.
That friend, Suzi Hileman, invited Green because both had an abiding interest in the political process. Hileman was also shot as the two waited in line to speak with Giffords. She suffered multiple wounds herself, but was unable to save Green.
ABC News reports: "Hileman's husband says she is tormented by what happened to her little friend. He said, 'I hear her in her semi-conscious ramblings screaming out, 'Christina, Christina, let's get out of here.'"'
Meanwhile, "Faces of Hope," a book of photography featuring Green and 49 other children born on 9/11, has been flying off the shelves.