California
California Auditor Finds State Wasted $490,000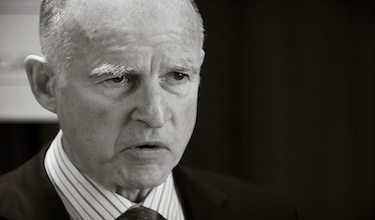 California paid nearly $24,000 to an employee at Kern Valley State Prison in the Central Valley for 1,160 hours when he wasn't working.
His supervisor let the employee take two-hour breaks almost every day for a period of three years, but still alllowed him to stay on the clock.
The story is one of eight showing the misuse of state funds in the state auditor's latest report. The report details cases brought up by whistleblowers during the first half of 2010 and counts wasted funds through June 30, 2010.
The most egregious story involves a prison psychiatrist:
The Department of Corrections and Rehabilitation (Corrections) placed patients at risk by not relieving a psychiatrist of his duty to treat patients until four months after it learned of allegations of his incompetence. In addition, Corrections took 35 months to complete its investigation. By not promptly conducting an investigation, Corrections wasted at least $366,656 in state funds by continuing to pay the psychiatrist more than $600,000 in salary throughout the investigation. This included two merit-based salary increases as well as an additional $29,149 in accrued leave that Corrections paid to him upon his termination.
Gov. Jerry Brown has been called on by Republicans in the legislature and taxpayer rights groups to cut waste from the state's massive bureaucracy. He's already put his foot down regarding taxpayer-funded cell phone use.
Reach executive producer Paresh Dave here. Follow him on Twitter: @peard33.