Opinion
New Astrology Sign Causes Identity Crisis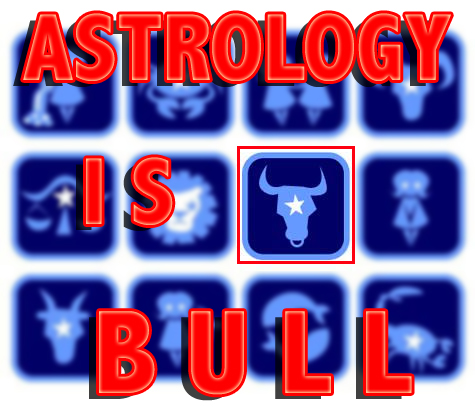 2011 is bound to be a special year, especially as it's the last year before the "end of the world" in 2012. The year 2011 is bringing forth many inane theories and announcements from the superstitious. First, 2011 opened up to a worldwide fascination with 1/11/11. That fascination was followed with a decision bound to please clairvoyants, a new zodiac sign was announced.
On January 16 it was reported that Ophiuchus (pronounced "o-fee-u-kus") would become the 13th zodiac sign, thereby pushing the other signs a month forward. This new zodiac sign will cover birthdays from November 29th through December 17th. Scorpios are now a small community, including those with birthdays from November 23rd through November 29th.
The change was due to Earth's precession, or the wobble of the Earth's axis. The Earth's wobbly axis has changed over the thousands of years and is not in the same position as when the Babylonians studied the constellations. For example, our north star was not their north star thousands of years ago. The Babylonias actually wanted to include Ophiuchus but ended up trying to make astrology fit the 12 month calendar.
There has been no scientific evidence behind the correlation between one's birthday and their personality in accordance with the stars. The stars do not have some "magical power" that makes one act creative, stubborn, emotional, and so on. Nor will one's zodiac sign dictate whether or not he or she will meet a soulmate by the end of the month.
Surprisingly, 31% of Americans believe in horoscopes while 96% of Americans know their astrological sign. Women tend to believe more (36%) than men (25%). Nearly half of the 25-29 age range (44%) believe in astrology. The good news, however, is that people over the age of 64 have lost faith in it (17%), suggesting at least a modicum of rationality.
The announcement of Ophiuchus joining the ranks of other astrological signs spurred strong reaction. Conversations were quite heated, especially by those who had tattoos of their astrological sign, over the change.
One Twitter user proclaimed, "I was born a Scorpio! I will remain a Scorpio!" As exhibited through Tweets, the new sign has the power to cause "identity crises" among believers.
Beyond identity issues, magazines that publish months ahead will have to figure out a way to add the newest sign into the February issues.
The recent fiasco over horoscopes proves once again that people are compelled to believe that which is irrational. Horoscopes are way too generally written with no bearing in reason. All the horoscopes apply to everyone because on any given day a person can be stubborn like a Taurus or sensitive like a Cancer.
A study was done study was done on a Penn and Teller's show Bullshit!to prove that horoscopes are groundless. A teacher in a high school told his class he was in the last stages of a creating a computer-based personality system. He had his class write on an index card their name and something about themselves. Two days later the teacher gave back their "personality results" based on what they said on the card. All of the "personality results" were the same but the students did not know that. They were written like a long horoscope. When the teacher asked about its accuracy, over 70% of the students believed this matched their personality. A student read the "personality result" aloud and that is when all the students realized they had the same one. A simple search on Google will prove that other studies have shown similar results.
On The Early Show the hosts discussed the new sign change by talking about their own birthdays. Chris, one of the hosts, was originally a Gemini but now a Taurus. In a side by side layout, "The Early Show" said he went from "adaptable, lively, and inconsistent" (which he confirms he is) to "inflexible, placid, and reliable." The Earth's wobbly axis decided to make Chris a completely opposite person from his original birth sign.
There are countless websites that specialize in using astrology to make money, better your relationships and find a job.This is scary.
People believe in astrology so much that they are basing important aspects of life in something with no grounding in reason.
At one point astrology was something to laugh about at a 7th grade sleepover. To my greatest shock, some of us have grown up only to believe in utter nonsense. Penn and Teller handled the issue of horoscopes well, pointing to how this fake science dupes plenty.
Reach Evelina Weary here.