Opinion
WikiLeaks Backers Oversimplify International Relations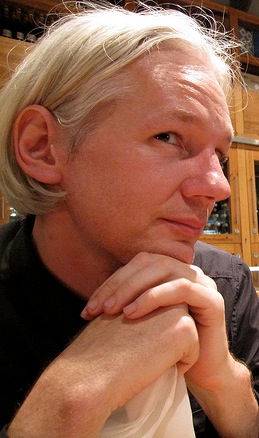 The first and primary duty of the nation state is to ensure and protect the security of its people. One of the ways this is best achieved is by keeping secrets "secret."
Imagine what would have happened during World War II if WikiLeaks had revealed that Alan Turing and his colleagues at Bletchley Park in England had broken the German ciphers. It could well have been goodbye England and hello to Adolf.
Julian Assange, the founder of WikiLeaks, hails from Australia, a member of the British Commonwealth. He should be particularly sensitive to the considerations of national security without which he would probably be singing his national anthem in German. Since information was passed to him by a misguided American serviceman, who has been charged under the Uniform Code of Military Justice and is awaiting hearing, Mr. Assange has been waging cyber warfare against the United States and should be treated as someone engaged in espionage against America.
Certainly several of the cables released can be characterized as fluff, amusing even, but most of them contain more important details than the peccadilloes and prurient interests of Muammar Gaddafi.
Although not surprising, a significant Cablegate revelation shows the entire Middle East, despite virulent hatred for the Israelis, maintains a well-grounded fear of the Iranian mullahcracy attaining nuclear weapons. Indeed Saudi Arabia's leader likened Iran to a snake and implored the United States to attack the regime. This is not surprising considering the utter hatred Sunnis and Shi'ites harbor for one another, but also demonstrates the Saudi instinct for self-preservation.
Many fascinating details have emerged from the leaks, with a bulk of the documents having the opposite effect or showing details in a far different light from what supporters of Julian Assange had hoped.
For instance, Israel's detractors are deafeningly silent following one leak that showed Israel's leaders wanted Egypt or the Palestinian Authority, backed by the United States, to take over the Gaza Strip following Operation Cast Lead. Neither Egypt nor the Palestinian Authority wished to be accountable for the area even with Israel's promise to rid Gaza of Hamas.
In essence, several of the cables are a confirmation of what many suspected but were unable to confirm until now.
Nevertheless, there are some matters about which those who may wish us harm should remain ignorant. Thus we maintain a certain freedom of action. Otherwise, we provide potential enemies with a road map to circumvent our strategies. This should be obvious even to the slowest of minds.
WikiLeaks and Julian Assange are not merely on a quest for transparency. Even if they were they should not be allowed to derange America's national security and imperil those involved in protecting it.
Whatever Mr. Assange's motives may be he has stepped far beyond the bounds of investigative journalism and into the arena where his callous and deliberate disregard for the safety of a fellow democracy has turned him into a grievous security risk worthy of the most serious charges and prosecution.
WikiLeaks, furthermore, undermines the security of Western nations by unveiling crucial war documents. We forget that the point of war is not to ensure the prospects of our enemies but to win victory for ourselves and preserve our civilization. Unfortunately, victory and self-interest are often considered to be unworthy notions by those who blame the West for the world's troubles.
Despite the support exhibited by many pundits, the bulk of America is not so shortsighted about WikiLeaks. According to a recent PEW research poll, most Americans agree that the WikiLeaks' release of a trove of classified documents does much more harm than good.
Indeed the leaks are more than just a collection of off-the-cuff remarks.
One major leak damages national interests in fighting Al Qaeda in Yemen, a breeding ground for the terrorist regime. According to the leak, President Ali Abdullah Saleh is quoted as assuring the United States he will continue telling his nation "the bombs are ours, not yours."
The release of such sensitive information about strikes on Al Qaeda has the power to undermine an already fractured government in Yemen by making Saleh appear to be a puppet of the United States.
Supporters seem to expect our nation to live by a different set of standards, to explain every strategic deal or publish information on the web about warfare, while our enemies enjoy the fruits of misguided Internet harlots.
Thus far this administration has shown no sign of taking the aggressive action necessary to stop these harmful leaks nor has it indicated that the traitors responsible will suffer any repercussions.
Since the Afghan War Documents were first released over 5 months ago the administration has done nothing when it should have immediately invoked the provisions of the 1917 Espionage Act and stopped WikiLeaks in its tracks.