Los Angeles and Region
The Weekender - What To Do In L.A. The First Weekend of December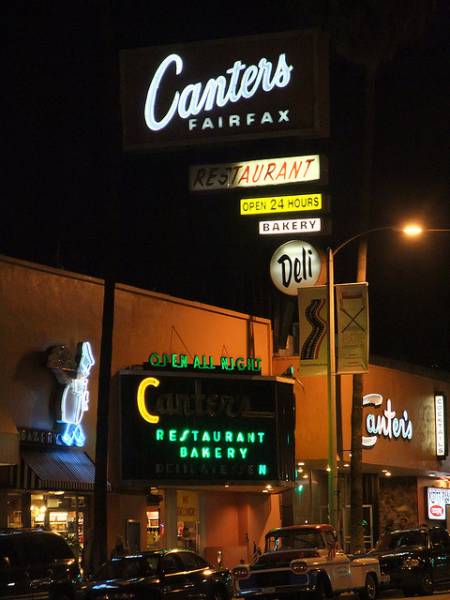 1.
L.A. Scavenger Hunt
This
hunt
is not for the meek or the timid. Sponsored by
FYF Fest
, some of the items off of last year's list included obtaining a dreadlock, a fresh tattoo, a photo kissing a drive-through employee and shaving the team's name into someone's hair. None of the same clues will be repeated this year, but they will be equally outrageous.
Prizes
for Saturday's six-hour hunt include an all-expense-paid trip to Primavera Sound, a music festival in Barcelona, and the chance for your band to open at FYF Fest next year. Proceeds go to local charities.
$10
entry fee
Saturday, Dec. 4, 2 p.m. - 8 p.m.
2. Passion Pit @ The Fox Theatre
Seeing the complex sound of Massachusetts group Passion Pit come alive in concert this Saturday is worth the drive out to The Fox Theatre in Pomona.
$27
Saturday, Dec. 4, 8 p.m.
3. Threads L.A.
Take the stress out of holiday shopping. Add a cocktail, the feeling of being pampered and the help of stylists and you have Thread Show L.A. Here you can find eco-friendly fashion, the latest trends, high fashion and even a swap meet and freebies to keep on budget. RSVP here.
$5
Saturday, Dec 4 and Sunday Dec. 5, 11 a.m. - 6 p.m.
4. Canter's Deli
This landmark deli on Fairfax between Beverly and Melrose has been in business since 1931 and offers a menu bursting with breakfast, lunch and dinner items 24-hours a day. Make sure to try their potato salad, impressive coffee and famous baked goods. Pricing is moderate, with a milkshake for $5.50 and a meatloaf meal for $15.50.
Open 24-hours a day, seven days a week
5. Herb Ritts @ Fahey Klein Gallery
Late fashion photographer Herb Ritts chronicles 25 years of fashion in this exhibit in its last weekend at Fahey Klein Gallery on La Brea and First streets. The collection features some of Ritts' most iconic photographs of celebrities, fashion and nudes as well as photos from his private collection that have never before been seen by the public.
Free
Friday, Dec. 3 - Saturday, Dec. 4, 10 a.m. - 6 p.m.
To reach staff reporter Rebecca Kirkman, click here.