Los Angeles and Region
The Day Congressman Howard Berman's Staffer Told Me To Leave His Los Angeles Office
From the outside, Congressman Howard L. Berman's district office looks deserted, a brick building with no noticeable signs or indicators beyond a numerical address.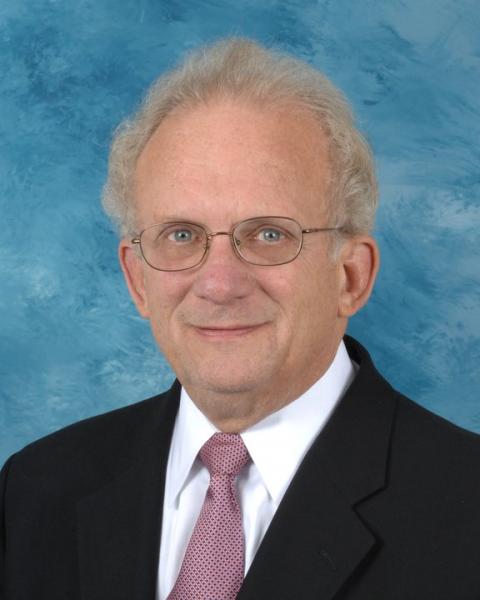 All the shades are closed and large trees cover many of the windows, making it impossible to see what goes on inside. A passerby would not be able to tell that it is the California office for the 28th District rep.
The building's front door seems even more secretive. I walked up to the large glass double doors only to find that they do not open.
After staring into the empty hallway behind the door for a few seconds, I turned around and saw a buzzer. Next to the buzzer were small labels with the names of the offices in the building and a code for each one. It's a surprise visitor's nightmare, having to call to be let in.
"Congressman Berman's office, who are you looking for?" asks a female voice.
The time comes to say something convincing.
The purpose of this visit is to find out what constituents think of the first draft of President Obama's Debt Reduction Commission proposals.
The commission was created to help Congress come up with a blueprint on how to reduce the deficit. Suggestions from the panel's co-chairmen—Democrat Erskine Bowles and Republican Alan Simpson—included major reform of the U.S. Tax Code, increasing the social security age to 69, and cutting Medicare benefits.
The official report was released Dec. 1 and needs to be voted on by Congress, but the proposals have already garnered a lot of attention.
No matter what the final report says, Congress has made it clear that to reduce the deficit, major changes must be made. When discussing issues like this one, getting inside the district office is not the hard part.
The young woman buzzing people in was a friendly intern who did not seem to mind media inquiries. However, once inside the main office, three staff members wanting to know the exact reason for my visit confronted me.
They said it was OK to ask a few questions, but they also had a hesitant look in their eyes.
Bethany E. Bryski, a staff assistant, said she hadn't heard of any complaints or inquiries about the deficit or the proposals.
When asked what type of issues people do call about, she did not go into detail.
"Most cases or issues have to do with Social Security, Medicare, postal issues, veteran's affairs, mortgage issues," Bryski said.
The Debt Commission's proposals touch on many of the issues Bryski mentioned, but again she said constituents had not called about the commission. Receptionist, Gina M. Reyes said there isn't one specific issue that constituents care about most.
"It just depends on the hot topic at the time, during the war people called about that, during healthcare people called about that," Reyes said.
Neither one of the women identified what the current hot topic is in the district. No one came in to the office for nearly two hours, suggesting the lack of a hot topic.
Long silences were interrupted by phone calls from another staff member. Every few minutes or so staffers would come up from the back of the office and ask the women in the front questions about supplies and upcoming trips.
Federal issues were never a topic of conversation. By the end of the second hour, Reyes received a call from the back office.
I suspected the call was about me because two minutes before the call a woman named Margaret came from the back and asked if I'd been helped.
I told her I was just observing and asking a few questions for my campus news website. Margaret said "ok" and shot a look at Reyes then went back to her office.
Reyes disappeared for five minutes and came back to see if I had any other questions.
"If you don't have any other questions I'm going to have to ask you to leave," Reyes said. "I'm about to go home and we usually only allow people into the office if they have appointments. We let you stay for a little while because it was a slow day, but you need to make an appointment if you want to know anything else."
I asked Reyes if I could call back for a follow-up. She said phone calls are always welcome and they would be happy to speak over the phone. The two staffers sitting behind Reyes said goodbye. Bryski let out a small sigh that seemed like relief.
The awkward questioning was done for the day. A few days after the initial visit, I decided it was time to call Berman's office again.
My first phone call was to the congressman's Washington, D.C. office. The woman on the phone told me there would be no one available to speak with me for the remainder of the day.
It seemed strange that no one was available three hours before closing time, but there was nothing else to do besides leave a message and hope for a call back.
The next phone call was to the district office. An intern named Joanna Tentco answered the phone. She said she could answer a few questions.
"Have constituents called or emailed about the debt commission proposals?" I said.
"Yes, the other day I had a request for the debt commission, to see it and what it says," Tentco said.
"Only one person called?"
"Hold on, let me find out," she said.
Tentco put me on hold for about two minutes.
"A few people have called. I could probably count on my hand the number of people that have asked about it," she said.
"What specifically did they ask about?"
"They complained that the report hasn't been released publically," Tentco said. "People haven't really asked about specific issues in the report."
Not completely satisfied with her answers, I asked if anyone else in the office could speak with me. I also asked her if they knew what Berman thought about the proposals. Tentco hit the hold button one more time.
When she came back she said the rest of my questions had to be directed to the D.C. office. For the second time in less than a week, I was told that if I didn't have different questions, I would have to call back some other time.