International
U.S. To Offer Israel Incentives To Restart Peace Talks
The Obama administration announced Friday it will offer written security guarantees to Israel to help resurrect stalled Israeli-Palestinian peace negotiations.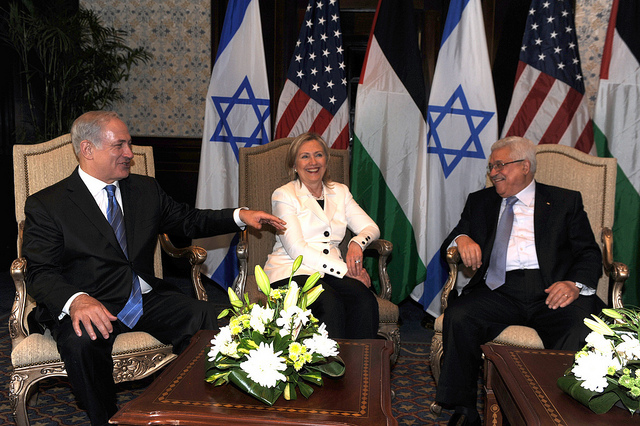 Although State Department spokesman P.J. Crowley refused to discuss the specifics of the offer, the U.S. is hopeful that written guarantees will persuade Israel to pass a new freeze on settlement activity in the West Bank, bringing the Palestinians back to the direct talks.
The U.S. is requesting a 90-day moratorium on settlement building in the West Bank, but the proposal would not include a halt to building in East Jerusalem.
Despite promises from the U.S., many members of the Knesset remain skeptical of the deal and are worried that Washington is setting a trap to extract major concessions in the near future.
According to Haaretz, the most recent snag in promised incentives concerned a pledge that U.S. Secretary of State Hillary Clinton made would provide Israel with 20 F-35 stealth warplanes worth $3 billion.
However, recent discussions indicate that Washington has reconsidered and now wants compensation for the fighter planes.
"It looks like the free stealth fighters have slipped," said Benny Begin, a Likud party minister opposed to the proposed U.S. deal.
To reach Benjamin Gottlieb, click here. Or, follow him on Twitter at @benjamin_max.