National
TSA Opt-Out Day Quieter Than Expected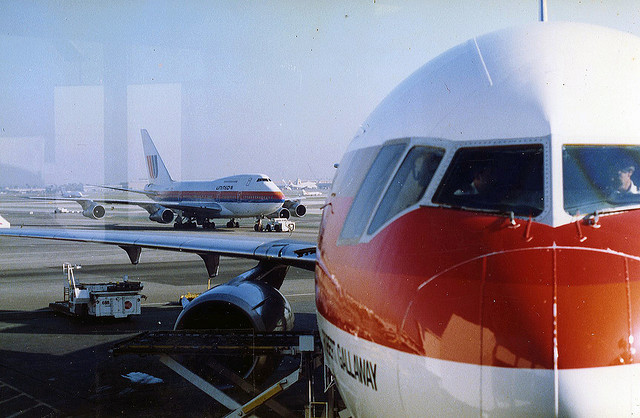 Despite warnings of grass-roots protests against new airport security measures, transportation officials are not seeing any unusual delays as masses of Thanksgiving travelers swarm airports across the nation.
Reports from airports in Washington, Atlanta, Denver and New York said early crowds moved smoothly security checkpoints.
Transportation Security Administration chief John Pistole told The Associated Press there was no noticeable effect other than "a couple of one-offs here and there."
"So far, so good," he said. "No long wait times or anything."
With more than 40 million people planning to travel this Thanksgiving holiday and 2 million expected to fly today, any large-scale protests would cause significant delays. Wednesday is typically the third-busiest day in Thanksgiving travels.
An internet-organized National Opt-Out Day encouraged travelers to refuse screening by new full-body scanners, forcing security officials to check passengers with the more time-consuming pat-down. Supporters hoped the TSA would then be pressured to tone down these two new security measures.
The new techniques of a full-body scan or a pat-down were developed to protect against potential threats of powdered explosives that aren't detected by metal detectors. Full-body scanners are currently used in 68 airports in the United States.
TSA has been criticized for invading privacy and placing passengers in danger due to possible radiation from the scanners. Others have called the pat-downs invasive and humiliating.
Protesters had planned to pass out fliers, wear T-shirts and, even in some cases, don a Speedo or a traditional Scottish kilt. The phrase "Don't Touch My Junk" has been printed on T-shirts and bumper stickers since a traveler in San Diego objected to a pat-down last week.
The plans seem to have failed to garner much support. At Los Angeles International Airport, there were 20 protesters outside the US Airways terminal this morning organized by wewontfly.com, with few passengers paying much attention.
By 12:30 p.m., Atlanta's Hartsfield-Jackson International Airport had the most people choosing the pat-down over the scanners, with only 26 of an estimated 47,000 people to be screened today.
Swift and short lines seem to be the norm – on the East Coast, airports in Washington, Boston and Richmond, among others, were reporting delays of less than 15 minutes.
Still, officials are bracing themselves for any potential delays should the protests ignite this afternoon.
Security and airlines increased staffing for Wednesday to ensure safer traveling. "We are fully staffed and prepared," TSA spokeswoman Kristin Lee said.
Reach reporter Jenny Chen here.
Sign up for our weekly e-mail newsletter.