Nation and World
Former President Bush Says "Damn Right" He Supported Waterboarding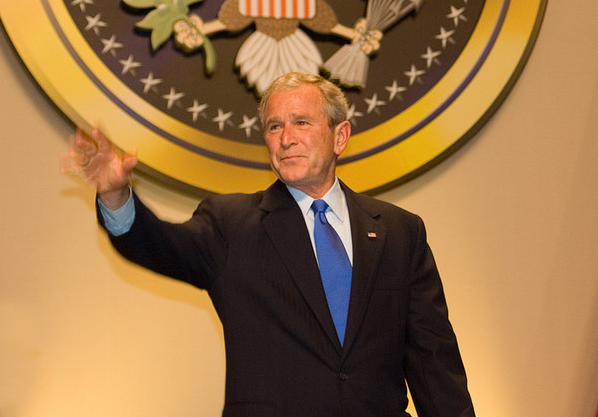 After two years carefully avoiding the spotlight, former President Bush is re-emerging on the national scene in advance of his memoir releasing Tuesday.
Bush's memoir, "Decision Points," reveals that he answered "damn right," when he was asked by CIA Director George Tenet whether or not the United States should waterboard Khalid Sheikh Mohammed.
His justification was that, "the choice between security and values was real."
The use of waterboarding under the Bush administration ignited a fierce debate on the use of torture, and whether the United States violated the Geneva Conventions in using the technique.
Bush recorded an interview with Matt Lauer to air Monday evening and another with Oprah to air on Tuesday in which he is to discuss the contents of his book.
In a portion of his interview with Oprah that has leaked to the press, Bush asserts that he is "through with politics."